11.30.05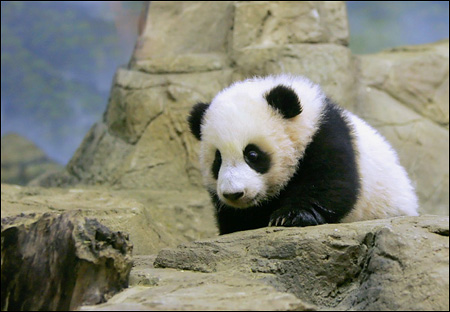 Pandas! The nation is crazy for pandas. Everybody's favorite Asian American is actually Tai Shan, the giant panda cub: Panda Cub Makes His Debut at National Zoo. Okay, so it's far from hard-hitting news. But dude, if you don't think this little guy is cute, you must be kind of dead inside.


11.30.05

Here's an article on one of my favorite websites, the hilarious Hanzismatter.com, dedicated to pointing out the misuse of Chinese characters in western culture: Lost in translation. Tian's got it under control at Hanzi Smatter.


11.30.05

On two separate occasions this month, four Asian American students were assaulted on the UC Davis campus: UCDPD investigating campus assaults. According to the UC Davis Police Department, the beatings have not been confirmed as hate crimes...


11.30.05

I'm a big fan of filmmaker Greg Pak. Over the years, his career has reached over to work as an accomplished comic book scribe. Most recently, he has created an Asian American superhero, boy genius Amadeus Cho—on the run from a nefarious secret agency. The character is introduced in the story "Mastermind Excello," Greg's contribution to a special anthology issue (#15) of Marvel's Amazing Fantasy series. It's in stores today. For preview pages of the comic, go here.


I'm told that Marvel.com is holding a special online poll for the issue. The character from Amazing Fantasy #15 who receives the most votes will get a miniseries. Wouldn't that be cool if Greg's story got picked? To vote, head on over to Marvel.com.


11.30.05

Just watched the teaser trailer for DOA: Dead or Alive, directed by Corey Yuen. Devon Aoki is in th cast. It's based on the video game (which I am unfamiliar with), and looks pretty terrible. I can't wait to see it.


11.30.05

Oh, come on now. More fear-of-big-bad-Asia rhetoric... this time, in the "Letters" page of the most recent issue of TIME:





Politely Succeeding



As a businesswoman, I found your piece on the growing number of Chinese taking classes in Western etiquette very informative--and frightening [Nov. 14]. It said more about how much money the U.S. stands to lose, and China to gain, over the next 10 years than about how polite the Chinese may eventually become. Although I wholeheartedly applaud the efforts to teach helpful social skills to the masses, I am a bit concerned about the consequences we business owners here in the U.S. will face with the inevitable success of the Chinese. It's probably time for Americans to order out for classes in Mandarin.



MAURA GRABER Ontario, Calif.


This woman should hook up with those folks from Cupertino.


11.30.05

Here's another response to the "New White Flight" article that ran in the Wall Street Journal on November 20th: What flight?


11.30.05

Aeon Flux, directed by Karyn Kusama, opens in theaters on Friday. As you may know, the movie is based on the animated shorts by Peter Chung which ran on MTV's Liquid Television back in the day. Here's an interview with Chung. And another one here. The original Aeon Flux series is now available on DVD.


11.30.05

Last week, I mentioned the film Party, a documentary by Steven Hahn and Francis Hsueh on New York's Asian party scene. The filmmakers have scheduled a industry/press screening for folks in LA, Friday, December 16, 2005 at Raleigh Studios in Hollywood. Admission is 7 bucks at the door, and will go towards funding post-productionand film festival expenses. If you're interested in attending, you need to RSVP via email... for more information, go here.


11.29.05

The New York Times ran a really nice editorial eulogizing Pat Morita, while taking the opportunity to comment on the lack of solid roles for Asian American actors in Hollywood: Goodbye to Pat Morita, Best Supporting Asian


11.28.05

Hey, guess what? That Geisha movie is controversial. But you knew that, because we've been talking about it for months: Hollywood geisha raise eyebrows in Asia The film may have an A-list Asian cast, but everybody's got their grievances. This is only the beginning...


11.28.05

Leonard Pitts of the Miami Herald takes issue with that big stink Wall Street Journal article on Cupertino high schools from last week: Whites fleeing the wrong way. I think more than a few people would agree that the story was just plain cruddy reporting.


11.28.05

Jackie Chan has a message for Asia's film industry: unite against Hollywood. Apparently, he discourages Asia's tendency to ape American culture: Chan Exhorts Asia Not to Lose Its Culture. Yes, I agree. Asian film industries should try to maintain their distinct national cinemas, and not try so hard to mimic Hollywood. But this criticism seems kind of funny, given that over the last few years, Hollywood has been in the practice of pillaging the Asian film industry for remake ideas. Just an observation. Chan also says, "Cinema reflects culture and there is no harm in adapting technology, but not at the cost of losing your originality." If I were Jackie, I think I'd be careful about lecturing others on originality. Isn't this the guy who just signed on to freakin' do Rush Hour 3?


11.28.05

NPR's Day to Day ran a nice piece remembering Pat Morita: 'Karate Kid' Actor Pat Morita, 73, Dies


11.28.05

Don't know if you've been following the fight to stop the execution of convicted killer Stanley "Tookie" Williams. The Crips gang founder, who became an anti-gang activist while in prison and was nominated for the Nobel Peace Prize, faces the death penalty this month for the 1979 killings of four people. Activists have been trying to persuade the Governor to grant Williams clemency: Schwarzenegger to consider convicted killer's clemency. There's been a lot of publicity surrounding this case, with various celebrities and dignitaries making noise on Williams' behalf. I'm not bringing this up to make a case for or against Williams (I am, however, against the death penalty), but I've noticed that a lot of articles do not mention the names of his victims: Albert Owens, Thsai-Shai Yang, Yen-I-Yang, and Yee Chen Lin. Owens worked at a 7-11, and the Yangs were Taiwanese immigrants who owned and operated an area hotel with their daughter, Yee Chen. They were all gunned down by Williams in robberies. Just thought I should mention that, with the possibility looming that they could be forgotten amidst all the hype.


11.28.05

The Honolulu Advertiser has an interesting, important article looking back at Honouliuli Internment Camp, one of five of such camps in Hawaii during World War II: Wartime stain in history retraced in O'ahu's brush


11.27.05

They've done it. The town of Mostar, Bosnia has unveiled a 5-foot, 7-inch statue of Bruce Lee as a symbol of unity and strength to the region's divided ethnic groups: Bosnian town erects world's first Bruce Lee statue. Someday, I will go to Bosnia and visit this statue. Meanwhile, a similar memorial has been unveiled just 24 hours later in Hong Kong.


Bruce Lee would have been 65 today.


UPDATE: The bastards! Dishonorable Bosnian thieves have ran off with statue Bruce's nunchucks: Vandals hit Bruce Lee statue in Bosnia


11.27.05

It's often the unfortunate plight of the Asian American entertainer... They've got the looks. They've got the talent. But they're faced with the usual lame-ass limited Hollywood roles as FOB nerds, Chinatown gangsters and kung fu suckas. So what do you do? Pack up, head to Asia, and become a star: Asian American entertainers find demand for their talent overseas very rewarding


11.27.05

Jun Choi won the mayor race in Edison, NJ... but rival William Stephens wanted a recount, and got it: Edison recount OK'd. Come on, dude. You lost.


11.27.05

If you've been following this case over the last few years, you know it's been absolutely heartbreaking... last week, A Tennessee appeals court refused to return 6-year-old Anna Mae He to her biological parents: Biological parents lose fight for girl, 6. The legal battle has been going on for a long time, and could continue for several years. Who really suffers in all this? The kid. This whole thing has been facked up from day one. Do you think Anna Mae, at age 6, knows what the hell is going on? Because one day, she's going to understand it all. And I hope she's angry.


11.27.05

Dark Horizons has posted several Geisha-related interviews with Michelle Yeoh, Zhang Ziyi, Gong Li, and director Rob Marshall. I'm still less than enthused about this film. But there's no denying that it's poised to make a significant impact on Hollywood, for better or for worse. You can either sit back and roll with it, or make an attempt to critically engage with it. It's going to be interesting to see what happens. I've been hearing from folks who've attended preview screenings, with some really polarized reactions... Is this movie worth getting upset over? We shall see.


11.27.05

Chinese-Scottish actress Katie Leung, who plays Cho Chang in Harry Potter and the Goblet of Fire, recently visited China to promote the film: 'Harry Potter' starlet is a hit in China


11.27.05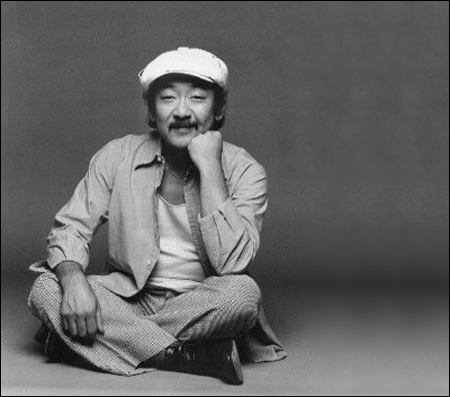 Veteran actor Pat Morita has died at age 73: Oscar-Nominated Actor Pat Morita Dies. No doubt, he is best known to most of us as "Mr. Miyagi" from the Karate Kid movies. Or perhaps as "Arnold" from Happy Days. He was nominated for an Academy Award in 1984 for his iconic role in The Karate Kid (but lost to Haing S. Ngor's performance in The Killing Fields).


I've always sort of had a love/hate thing with the Miyagi character for various reasons... But all things considered, the man led a pretty remarkable life and career. He will be missed.


11.23.05

All right. I'm cutting out early for the Thanksgiving holiday. Gotta make time for family, food, and drink. Happy thanksgiving, everyone. Give thanks for what you've got.


11.22.05

Heads up, my friends in New York... The Grace Lee Project opens theatrically at the Film Forum, December 14 through December 27. If you haven't seen it yet, it's filmmaker Grace Lee's humorous meditation on identity, culture, and one of the most incredibly common Asian American names: Grace Lee. It's a fun, entertaining, insightful documentary that deserves to find a wide audience. As is the case with most of these small releases, the success of its initial run at the Film Forum will determine its release schedule in other cities... so word-of-mouth is key. Spread the word! Here's the basic info:


THE GRACE LEE PROJECT

at FILM FORUM (Two Weeks only! Dec 14-27)

209 W. Houston St. (w. of 6th Ave.)

Screens Daily 1:15, 3:15, 6:00, 8:00, 10:00

Order tickets online www.filmforum.org (beginning Dec 7)



More info on the film at www.gracelee.net

Distributed by Women Make Movies

In the meantime, I'll posting a Q&A with Grace in the coming weeks (as soon as I get my crap together).


11.21.05

I'm told that there are two Asian American designers on the second season of Bravo's Project Runway: Chloe and Diana. Add them to your list, Peachies! The new season premieres on December 7.


UPDATE: Designer Guadalupe is of Vietnamese and Spanish descent, according to an old friend of hers.


11.21.05

And in OH HELL NO, NOT AGAIN movie news... it's on, it's off, it's on, it's off... it's on: Rush Hour 3 on the Fast Track. Much to my dismay, it looks like Brett Ratner and Co. finally settled their differences and made this thing happen. Expect much buffoonery. And how in the world is Chris Tucker deserving of $20 million against 20% of gross? That is the real injustice.


11.21.05

Lolo's Child, the award-winning feature debut from director Romeo Candido, gets a DVD release tomorrow, November 22. It's a pretty interesting Filipino Canadian film that made the festival rounds a few years back. For more information, go here.


11.21.05

It looks like Sony has axed plans for a big-budget adventure movie, The 8th Voyage of Sinbad, which was supposed to be directed by Rob Cohen and star Keanu Reeves in the title role. The movie would've chronicled the continuing adventures of Sinbad and his crew as they embarked on quest to find Aladdin's lamp, with the help of a rebellious Chinese empress. No more: Sinbad sunk. Can't say I'm too bummed about this turn of events...


11.21.05

Recently heard about Party, a feature-length documentary by Steven Hahn and Francis Hsueh on New York's Asian party scene. Narrated by Professor Gary Okihiro of Columbia University, it attempts to tell some of the stories and struggles of promoters and partygoers on the scene, while maybe exploring its significance in defining Asian American identity. I think the film is currently in post-production.


11.21.05

A brief review of Memoirs of a Geisha, from someone who has caught a screening:



SUBJECT: You'll cry



When you see Memoirs. The Engrish is beyond painful. PAINFUL! It woulda been a good movie, were it in Japanese. And maybe not written by a white guy.



Gwen

Thanks, Gwen. Wow, I can't wait.


11.21.05

It seems that casinos have caught on to the fact that Asians love to gamble, and they're taking advantage of it: Casinos target Asian Americans


11.21.05

What in the world? Another book, tellin' it like the Asians do it. Ancient Japanese secrets: Japanese Women Don't Get Old or Fat : Secrets of My Mother's Tokyo Kitchen


11.21.05

Speaking of Canada, the Toronto Reel Asian International Film Festival is going down this week, November 23 through 27. Bringing you the best of contemporary Asian cinema and work from the Asian diaspora. The festival kicks off with my man Mike Kang's The Motel (dang, Mike, you're getting a lot of mileage out of this film), and also features cool works like The Grace Lee Project and Cavite. Sounds like a good time.


11.21.05

Television news from Canada... production is underway on the crime drama Dragon Boys, a CBC miniseries. Woo! Another media depiction of Asian organized crime and the exploitation of our own. Sounds like fun: CBC drama on Asian crime in B.C.


11.21.05

I'm continually astounded by the "sport" of competitive eating. Not because I think it's cool, but because I think it's disgusting. Anyway, congratulations to this guy, again: Japanese Man Repeats As Hamburger Champ. Gross.


11.21.05

Over the weekend, Cal beat Stanford 27-3 in the famed annual Big Game. The classic school rivalry inevitably gives way to the usual student shenanigans directed towards the other school... you know, juvenile pranks, vulgar t-shirts, etc. Well, it seems that a Stanford student-produced "Big Game" video crosses over into racist territory: Stanford video rides line of racism. According to the article:





When an Asian woman at a party asks to turn the camera on the filmmakers, they agree. Oddly, the screen changes to a letter box format, the format used to adapt big-screen movies to small-screen TVs. The narrow band of moving picture has black space above and below.



In fairness, this could just be Alex and Walter's sly and snide aside that what the young woman is shooting is certainly not big-screen film material. Unfortunately, though, it can also be interpreted as her view of the scene through her "Asian eye."

Other racial groups at Cal do not fare well either. Looks like the video's producers aimed to offend everyone. That's racist!


11.21.05

Looks like the legendary Shaolin Temple is joining the reality TV game with Chinese Kung Fu Star Search: Shaolin monks back TV talent hunt. Dude, I'd watch that.


11.21.05

As much as I focus all this energy on pointing out racism and hate directed towards Asians in this country, I will also be the first to admit that Asians are also quite capable of racism—hell, they excel at it. I'm afraid racism is a human condition, and Asians are not immune. Especially when it comes to hating on fellow Asians. Case in point, this New York Times article on these whack-ass Japanese hate comics "portraying Chinese and Koreans as base peoples and advocating confrontation with them": Ugly Images of Asian Rivals Become Best Sellers in Japan. Runaway best sellers, apparently. The wounds of historical national conflicts die hard, and it looks like some are working even harder to fan the flames.


11.21.05

An actor acquaintance of mine, Sunil Malhotra, is making a guest appearance tonight on the UPN sitcom Half and Half. I'm told his character's name is "Ellis," one of the main characters' new boyfriend. I'm told he's never explicitly identified as a South Asian guy (Sunil is Indian American)—he's just a guy. Which I guess is kind of cool.


11.19.05

K.J. Matsui of Columbia University is the first Japanese player to appear in a Division I college basketball game: From Japan to Columbia, a College Basketball First


11.19.05

MTV Desi is up and running. MTV's network dedicated to Chinese American pop culture, MTV Chi, now has a website. Not much on there right now, but you can vote for what you think should be the first video that plays on the network when it launches on December 6.


11.19.05

Don't know how many Asian American women college students in Georgia read my site, but hey, you could be the next Miss Asian Atlanta!


11.19.05

There's this insane article today in the Wall Street Journal that talks about "white flight" from schools in the Silicon Valley city of Cupertino. Why the white flight? The Asian Invasion, of course: The New White Flight (this link's only available for a limited time, so read it while you can). Not big news, if you're familiar with the area. But I grew up right around there, so it hits close to home. According to the article, "Many white parents say they're leaving because the schools are too academically driven and too narrowly invested in subjects such as math and science at the expense of liberal arts and extracurriculars like sports and other personal interests. Translation: the schools are too Asian for them.


In some ways, this reinforces the model minority stereotype—the good Asian kids who outperform in grades and test scores. I get it, we can't get around that. But the model minority stereotype is also about being "accepted" by whites (on their terms, of course), and that's not happening here. Asians are not fitting in the with the prescribed notions of being good little minorities. In fact, they've become the majority, and that's just too much competition. It's that fragile line where the model minority graduates to the yellow peril. And it seems to be scaring a lot of these white parents, to the point where they're sending their kids elsewhere to even things out again. The overall attitude of this article bugs the hell out of me, this presumptuous sense of entitlement. Aw, poor kid, the only white student in your class? Tough. It happens, so how does it feel?


11.18.05

Bummer. It was announced this week that the Los Angeles Dodgers have hired Ned Colletti as their new general manager, passing over Kim Ng: In Choosing Experience, Dodgers Forgo a Chance at History. Man, how cool would that have been? If she were hired, Ng would've become the first female and the first Asian-American general manager in baseball history. And a fat middle finger at Bill Singer, that racist.


11.18.05

It looks like ImaginAsian TV will finally be breaking into the New York market: Asian network
makes its N.Y. debut. About time, don't you think? It'll be available on Time Warner Cable Channel 560. Here's the network's press release.


11.18.05

New York Times has an interesting, sad article on the legend of Jimmy Moy of Park Slope, Brooklyn—"the man who never returned": Tracing Steps of the Man Who Walked Away


11.18.05

Harold Taw has special arrangements with a local zoo to feed their monkey on his birthday. Why? In order to ensure and preserve his family's prosperity: Finding Prosperity by Feeding Monkeys. It's what he does.


11.18.05

Eric of Giant Robot tells me that the magazine will be going from publishing quarterly to bi-monthly—six issues a year. After eleven years, I guess they've finally decided to make the jump. Thus continuing on their path towards TOTAL GLOBAL DOMINATION.


11.18.05

More bad China, this time in an art exhibit involving dead bodies..





"While the notion of displaying the dead for profit is bound to provoke controversy, some critics say this particular show, which relies entirely on cadavers from China, is more troubling than those sponsored by other companies that have gotten into the macabre business of anatomical exhibitions. Citing the Chinese government's poor human rights record and the medical establishment's practice of recycling the organs of executed prisoners, medical ethicists and human rights advocates are questioning whether the show's specimens were legally obtained."

Read the article here: Cadaver Exhibition Raises Questions Beyond Taste


11.18.05

When Daniel Dae Kim appeared on People's online poll for Sexiest Man Alive, it started a minor internet campaign in Asian American circles. People flocked to the website, voting multiple times a day to stuff the ballot box. I guess seeing an Asian man described as "sexy" made folks go a little crazy. Seems trivial, I know. But hey, let's be honest—this kind of thing doesn't happen often, so when a silly little poll like this comes along, the vote for "Sexiest Man Alive" suddenly becomes a political act. At any rate, Daniel Dae Kim is indeed on People's annual list. Here is a picture of him standing next to a tree.


I'm also told that Ken Watanabe has been named one of People's "International Men of Sexiness": Watanabe counted among People's sexiest international men. Doesn't that just sound kind of funny? Hi, I'm Ken Watanabe—International Man of Sexiness.


11.18.05

Oh yeah, some movie about a magic dude named Harry Potter opens in the theaters today. I think it's based on a book or something. Heard of it? Anyway, Katie Leung plays Cho Chang, the object of Harry's affection. Fat chance, Harry. Cho's into Cedric Diggory. You and Ron will have to just settle for going to the Yule Ball with Padma and Parvati Patil (Afshan Azad and Shefali Chowdhury). Yay.


I know that this has been discussed quite a bit, all over the place, so I'm not going to get into it... but dang, yet another Asian girl/white guy romantic pairing. Even in the world's most popular book series.


11.18.05

For my hip hop heads in Southern California, here's something for you to do this weekend: Asian Hip Hop Summit 4. November 19 & 20 at Jeet Kune Flow Camp in Los Angeles. With Jeet Kune Flow, Shin-B, Denizen Kane, Flowsik, Far East Movement, Hungry Hooligans, and a crapload of other hip hop acts. For more information, including a schedule and directions, go here.


11.18.05

The San Francisco Chronicle has an interesting article on outsourcing, the abuse of Indian call center workers, and racist, ignorant Americans: Outsourcing outrage. Frankly, I'm not surprised. The usual intolerant American response to whatever's irking us? Blame it on the dirty foreigners. What's really disappointing are the results (at the moment) of the website's accompanying poll, with 43% of respondents claiming that racial abuse against India's call center workers is an "understandable reaction to outsourcing."


The article references an incident from the beginning of the year, when the Star and Buc Wild morning show on Philadelphia's Power 99 phoned an Indian call center. If you recall, the host called the operator a "dirty rat eater" and threatened to "come out out there and choke the *bleep* out of [her]." I've got a clip of the call here (1.96 MB). Please right click, "Save Target As..."


Apparently, this problem is so bad and so pervasive that there's a new sitcom in development for Indian channel NDTV, entitled "The Call Center," which supposedly depicts Westerners as "arrogant, immoral and comically rude." This article also reminds me of a funny short film that's been making the festival rounds over the last year, Call Center by Amyn Kaderali. Seek it out and watch it if you get the chance.


11.16.05

A Chinese-American engineer and two family members who allegedly conspired to steal sensitive information about Navy warships and smuggle it to China were indicted Tuesday on federal charges: Chinese Immigrants Indicted in Navy Theft. Beware the inscrutable, sneaky yellow man. Note that the case did not meet espionage standards... yet another example in a recent pattern of federal authorities having difficulty making spying charges stick in cases involving Chinese operations: Engineer Indicted As Chinese Agent


Speaking of cases involving Chinese dudes suspected of espionage... A federal judge found Washington Post reporter Walter Pincus in civil contempt this week for refusing to disclose names of sources in the case of Wen Ho Lee: US Court rules Washington Post reporter in contempt


11.16.05

Police have released a sketch of a suspect in last month's killing of FaHua Chen, a 54-year-old Chinese food deliveryman: Sketch Released Of Suspect In Chinese Food Deliveryman Murder. A $13,000 reward is being offered.


11.16.05

Last Saturday, I had the privilege of serving as a special guest judge for Kollaboration 6, the annual big-ass Korean American talent show. I had a great time checking out all the acts—vocalists, hip hop, dancers, spoken word, comedy. We need more endeavors like this—home-grown, community efforts that encourage and support a new generation of Asian American performers. Hell yes. Some highlights of the evening, for me... stand-up comedy from the hilarious Jo Koy; spoken word by Skim (who took home the grand prize); and finally getting to meet fellow guest judge Lela Lee, creator of Angry Little Asian Girl. Big props to PK and the Kollaboration staff, who ran a well-produced show.


11.16.05

Bay Area band Bento is throwing a one year birthday party show. This Saturday, November 19 at the DNA Lounge in San Francisco. If you haven't heard their stuff check it out here and here. Wooo.


11.16.05

According to the FBI, more than half of the 7,649 hate crimes reported to the bureau in 2004 were racially motivated: In Hate Crimes, Racism Is Likeliest Motive


11.16.05

Visual Communications seeks emerging APA filmmakers to apply for its Armed With a Camera Fellowship. It's one of VC's initiatives to "cultivate a new generation of Asian Pacific American media artists." Ten fellows will be awarded funds and resources to complete, within a four-month span of time, a five-minute digital video. I've seen work from previous years, and it's very cool stuff. The deadline to apply is December 2. See here for more details.


11.16.05

Two years agao, the UCLA Film & Television Archive screened a special series called "Heroic Grace: The Chinese Martial Arts Film." It was pretty badass. Turns out they're doing it again, with Heroic Grace Part II. It kicks off this week with a screening of King Boxer, with director Chung Chang-wha in person. This weekend, they're showing Way of the Dragon and Fists of Fury—introduced by Bruce Lee's daughter, Shannon Lee. How cool is that? The series runs through December 11.


11.16.05

As I mentioned before, comedian Steve Byrne will be doing a taping of Comedy Central Presents on December 20th in New York. If you'd like to attend, there's information on how to get tickets at his website (under "appearances"). Funny guy.


11.16.05

AZN Television (still a horrible, terrible name), has announced it will produce and nationally televise "The 2006 Asian Excellence Awards Featuring the RÈmy MartinÆ X.O Honors" (gotta get that sponsor in there). Sort of like our version of BET Awards?


The award show will be taped on January 19 at the Wiltern LG Theatre in Los Angeles, and aired on AZN TV the eve of Lunar New Year, January 29, 2006. The competitive award categories will include Outstanding TV Performance, Outstanding Film Performance, Outstanding Feature Filmmaker, Outstanding Live Performance, Outstanding Athletic Performance, Outstanding Fashion Designer and Outstanding Newcomer. The "RÈmy MartinÆ X.O Honors" are non-competitive categories, and awards will be presented Lifetime Achievement, Visibility and Inspiration. The nominees and honorees will be announced in December.


That's all the info they've got so far. Here's the press release.


11.14.05

AP has a significant article that's been making the rounds on the pervasive problem of Asian youths being bullied in schools across America: Asian Youths Suffer Harassment in Schools. To be honest, I'm surprised that this problem has gotten such attention—but this is good. I've read previous news articles on the problems at Lafayette High School in Brooklyn, but really, it's a significant problem nationwide. Sad, but true... a new generation of racists being raised up in our schools. People try to explain it away as "cultures clashing," but there's got to be more to it when students are going out of their way to harass the Asian kids. That's racist! And it needs to be dealt with.


11.14.05

We seem to be getting a lot more press these days about Asian Americans as overachievers. Nothing new, and it's one of those pain-in-the-ass stereotypes. I've just sort of noticed a resurgence in this topic—that stupid book, a recent Chicago Tribune article... But along with that, there's a dark side that doesn't really get enough press: Succeed or die trying


11.14.05

The latest episode of Addicted to Race is up—and I'm in it. It's a podcast about "America's obsession with race, with a specific emphasis on mixed race identity and interracial relationships." Check it out. There's an interview with me in the later half of the show, where Carmen and I discuss all sorts of neat angry things. Turned out OK, I guess. Download the episode here (14.6 MB).


11.14.05

DreamWorks is working on some lame-ass sounding animated movie called Kung Fu Panda: More are KUNG FU fighting. Kung fu movies are all the rage, and everybody's crazy about pandas these days, so I guess they're just putting the two together. It sounds pretty ridiculous. With the voices of Jackie Chan, Ian McShane, Dustin Hoffman and, possibly, Lucy Liu.


11.14.05

21-year-old golfer Christina Kim won her second career title yesterday, closing with a five-under 67 for a one-stroke victory over Rachel Hetherington in the LPGA Tournament of Champions: Second Career Title for 21-Year-Old Kim


11.14.05

Michelle Krusiec was nominated for Best Actress for her role in Saving Face at the 42nd annual Golden Horse Film Awards ("Oscars" of the Chinese-language film industry). She ended up taking home the 'Audience Choice' award. Here's a short article on her: Foreigner at Taiwan awards


11.14.05




Here's an interesting article on Chinese American World War II veterans in Seattle: Chinese American veterans' service often gets overlooked


11.14.05

I'm kind of sick of Memoirs of a Geisha, and it hasn't even been released yet. There's going to be some kind of preview of the film tonight during NBC's broadcast of Medium (10/9c). Why Medium? I have no idea. I don't really want to watch it, but I sort of do... just to have more fodder for conversation. Anyway, do what you will with this information.


11.14.05

All right. It's been a crappy week. To add to my troubles, my computer is experiencing some kind of evil meltdown. I keep getting some kind of message indicating that hard drive failure is imminent. This is not good. While I pray and backup files like crazy, I will do my best to keep updating stuff, but it seems like my computer could die at any moment. Let's hope I can get this fixed soon.


11.11.05

Here's a Daily Bruin interview with Robert Chai, the lone Asian American player on UCLA's football team: Q&A with Robert Chai


11.11.05

Announcing a new Asian American film festival! You know I can dig it. The first annual DisOrient Asian American Film Festival of Oregon will be held on February 18th and 19th. Oregon represents! Very cool. They've put out a "Call For Entries," so download an entry form and submit something. Details are available at the website. Support Asian American film!


11.11.05

It appears that Gurinder Chadha is working on a sequel to Bend It Like Beckham: A Second "Beckham" Kicks Off


11.11.05

More on Operation Smoking Dragon! No, not a bad seventies kung fu flick. That's a real codename for an undercover FBI investigation. A U.S. grand jury has indicted two men on charges of conspiring with foreign nations to smuggle surface-to-air missiles into the United States: US lays missile smuggling charges. Yeah, that's two Chinese men. Wow, all these news items about traitorous Asians among us. Careful, people out there might believe we're all sneaky and inscrutable like that. Whoops. Too late.


11.11.05

Just heard about Fast Money, an independent urban crime drama directed by Jerry Chan. The film "explores the brutal Asian gang phenomenon of home invasion robberies and its impact on an insular immigrant community." Looks like it's currently in post-production. Maybe we'll see it on the festival circuit next year...?


11.10.05

Jeff Yang's latest "Asian Pop" column for SFGate.com goes in depth with George Takei: Out, Beyond The Stars. Sulu rules!


11.10.05

Check it out. Kim Ng, a vice president and assistant general manager for the Los Angeles Dodgers the past four years, interviewed for the team's vacant General Manager job over the weekend. If hired, she would become the Major League's first female GM: Kim Ng Interviews for Dodgers GM Job. You might remember the incident from November 2003, when Mets scout Bill Singer made insulting and racist remarks towards Ng. His drunken ass got fired for that. Good to know that Ng, the highest ranking Asian American in Major League Baseball, can make it to where she is in spite of such racism.


11.10.05

Big news from this week's elections... Sam Yoon is the first Asian American to be elected to Boston's City Council. Just like the headline says: First Asian-American Councilor Elected In Boston. And now, challenges lay ahead... but the future is bright: Now Yoon faces the spotlight


Here's some news on Asian voter participation in Boston: Chinatown voter awareness helped propel Yoon's win. Yay, but there were also reports of voter irregularities. Among the problems were "poll workers who did not provide Chinese and Vietnamese voter assistance materials unless requested, or kept them out of voters' reach." Something to work on...


Meanwhile, in New Jersey, newcomer Jun Choi was elected mayor of Edison—the first Asian American mayor of a major New Jersey municipality: Choi declares victory in Edison mayoral race. Hell yes. Of course, the loser cries "Asian card": Foe raps minority mayor-elect. And if you recall, Choi was the subject of ridicule back in April, when the idiot hosts of the Jersey Guys Radio Show on NJ 101.5 FM declared that a candidate with name like "Jun Choi" wasn't American enough to be their mayor. Which led, of course, to protests from good American folks like you and me, and an eventual on-air apology. Who's laughing now, suckas?


Elsewhere, Indian American Supriya Christopher, a US military veteran and mother of two, lost the race for the Virginia State House of Delegates by a margin of 10 percent: Indian American loses race for Virginia house


11.10.05

Chai Soua Vang has been ordered to serve six life prison terms: Immigrant gets life for killing hunters. Now, this is a tragedy, and Vang apparently showed no remorse at his sentencing. But is this headline, emphasizing Vang as an immigrant really responsible? Just more fuel on the fire of racial tensions that haunt this community. Meanwhile: This deer season feels ... different


11.10.05

Who knew? Author Dean Koontz is a racist idiot: Authors Behaving Badly


11.10.05

"You bring honor to your whole race." Oh boy. Great for these Asian kids, doing well in school and all, but this article does a pretty good job of making them sound like academic robots with controlling parents: Asians thank parents for top grades. They're like poster families for this book.


11.09.05

Reminder to my fine people in the Bay Area... Celebrate NAATA's 25th Anniversary at their special celebration. Thursday, November 10, at San Francisco's Radisson Miyako Hotel. They'll be announcing the organization's new name, Center for Asian American Media. Congratulations, NAATA! (I owe you a lot.)


11.09.05

This week in Los Angeles, Thursday night, check out RELIEF: A Benefit for APIA Survivors of Hurricane Katrina, 6:30pm at SIPA in Filipinotown. Featuring a cool-looking lineup of artists and performers. For more information, see here.


11.09.05

Here's a radio interview with Margaret Cho from last week. Also, there's news she's developing a sitcom for Fox, based on that comedy well that doesn't seem to run dry—Cho's mother: Cho turns to mom for Fox comedy script. We all know how well her last sitcom endeavor went.


11.09.05

Remember Joyce Shui, who was ordered by a court arbitrator to remove her daughter from a preschool with a Japanese language immersion program? (See here.) Her ex-husband was afraid his kid wouldn't be "American" enough for him, I guess. Joyce is keeping a blog about her fight: Stand up for Sophia


11.09.05

Okay. I'm back, I guess. Still typing with a bum finger, and it's a pain in the ass, but I don't like letting things pile up (please excuse any typos). So here's a whole mess of links covering various topics of interest, with minimal, time-saving commentary...


'Take Out' for party of two. A dispute between two indie films, both titled Take Out. Why can't we all just get along?


Four Accused of Stealing U.S. Secrets They've been denied bail. Need more reason for the U.S. to vilify China? Accused Asian spies among us... again. Keep an eye on this.


"Travelling While Brown": Tribune staffer detained for speaking Arabic. Ah, yes. The irrational fear of Brown in post-9/11 America.


The Delicate Job of Transforming a Geisha; The Making of a Geisha; Eastern lore, Western allure. A trio of articles on the movie we love to hate.


Scooter Libby novel becomes hot online item. More on Scooter's crappy-sounding novel set in 1903 Japan.


Digging up old Chinatown's roots. Archaelogists are excavating for evidence of Oakland's original Chinatown.


'Law and Order' star discusses race, sexuality. Actor B.D. Wong recently spoke at U. Penn.


Hmong veterans recall U.S. secret war. Hmong American veterans of the Vietnam War were recently honored in Seattle.


Cheers, "thank yous" greet proud veterans. Kiet V.Nguyen is the only Vietnamese national to be awarded the Navy Cross for actions during the Vietnam War.


Abercrombie & Fitch to pull tees after "girl-cott". Just another day for everyone's favorite controversy-hungry clothing company.


Bringing a Couple's Dinner-Table Repartee to MSNBC. Husband-and-wife team Maury Povich and Connie Chung are pairing up for a weekly news talk show.


Skin City. Did you know that two Asian guys are "the DVD princes of porn"? No, not as performers—they're businessmen.


11.06.05

I've got a few updates to make... but it looks like I might actually have to take a break for a few days, due to health reasons. Don't worry—it's nothing serious. I cut my finger this evening, kind of deep. So now I've got a fat bandage, and I'm having a really hard time typing. Lame, I know. Let's give it a day or two to heal.


11.04.05

I think the idea to compile a list like this was rolling around for a while, but nobody was motivated enough to throw it together... Peachies has picked up the slack, with a pretty comprehensive list: People of Asian / Pacific Islander descent in mainstream American REALITY TV history. Sort of a roll through memory lane, for some of you. When you put it all together like this, it's obvious that men have been seriously underrepresented.... but you knew that.


11.04.05

Halloween sort of came and went this year, without my usual rant about racist costumes that seem to pop up every year. (Remember the "Kung Fool" fiasco of '02?) I guess I was just sort of tired of it. But Xian's got a good idea, and we've actually got a whole year 'till next Halloween to think about it: The Anti-Racist Halloween Project. Personally, I'd like to see an Asian sister go as Gwen Stefani ...with four blonde, blue-eyed white girls in tow.


11.04.05

Neela Thangada of San Antonio, TX has been awarded "America's Top Young Scientist of the Year" in the 2005 Discovery Channel Young Scientist Challenge, for her science project on plant cloning: Neela Thangada, America's Young Scientist of Year. I guess South Koreans don't have a monopoly on the cloning game. Nilesh Tripuraneni of Fresno, CA took second prize, with an environment-friendly approach to hydrogen production. Freaking smart kids. (I say this with admiration, as someone who has always struggled with science and math.)


11.04.05

I hadn't heard of this case 'til now... State Representative Galen Fox of Hawaii was accused of sexually molesting a sleeping 27-year-old woman during a United Airlines flight last December: Testimony against legislator includes details of molestation He was found guilty of a misdemeanor charge of abusive sexual contact with another person without their consent.
The victim, described as "an attractive Asian female," testified that she awoke to find his hand inside her jeans and rubbing her crotch. Nasty. That's gottta be traumatic. Beware the pervy old dude sitting next to you on the plane!


11.04.05

Contrary to common misperception, there is an Asian homeless population in need of attention and aid: Homeless Chinese: Uncounted and Invisible


11.04.05

I'm not really into video games, but lately I've been hearing a lot of Jack Thompson, an attorney whose anti-gaming violence comments have been getting increasingly ridiculous and racist: Jack Thompson Finds a New Target: Japan. Delusional. The guy is comparing Sony's U.S. distribution of games to the Japanese attack on Pearl Harbor: Game Lawyer Compares Sony to 'Pearl Harbor'. Yeah, not the same. Like I said, I don't know much about games, but there are probably about a hundred different reasons why this guy is full of crap. That's racist!


11.04.05

There are some important elections happening all over the country next week... Candidates, measures, propositions—a lot of things to consider as concerned American voters. Speak out, cast your vote, and be a part of the process. And so here, I present one more pressing, important issue to deliberate and decide upon: People's Sexiest Man Alive. Of course, I should note that Lost's Daniel Dae Kim is in the running for Reader's Pick, currently in 7th place with 4% of the vote. America, you have been called upon to choose your Sexiest Man. Stand up, and be counted!


11.04.05

Oh no he didn't. Don Sherrill, a City Council member in Orange City, Florida, referring to the September 11 terrorist attacks, said his election rival's Indian background makes him suspect. I'm not joking. Read it here: City official criticizes foe's ethnic background. This is not a very intelligent comment:





"I'm usually not prejudiced, but I don't want an Indian in my government," Sherrill, 69, told the Orlando Sentinel. "As far as I know, he could be a nice guy, but these kind of people get embedded over here. . . . You remember 9/11."

"These kinds of people..."? Who exactly are the people Sherrill is referring to? People of Indian descent? That's funny, because I guess it's a little known fact that none of the terrorists in the September 11 attacks were from India. I don't know, maybe he's been watching too much Fox News, but let's just say it: this man is a fool. Hey, wasn't I just talking about xenophobia? Nobody does it quite like ignorant Americans. That's racist!


11.04.05

According to a survey commissioned by L.A. 18 KSCI and San Francisco's KTSF, a third of California's 1.1 million Chinese population is worried about a possible backlash from American society caused by China's globalization: Backlash worries. Some 41% believe that there could be political and economic conflict between the U.S. and China. As I've said, we've definitely been bombarded lately with various U.S. news and rhetoric building up China as The Next Big Threat To Our Great American Way of Life. Worried? Hell yes, people are worried. Chinese aren't the only ones either. As history has unfortunately shown, when an Asian country is publicly perceived as "the enemy," all Asian groups in America feel the heat. People want to take their agression (sometimes violently) on someone... and a yellow face is a yellow face. Xenophobia, American style. Watch yourself.


11.03.05

So... we've been talking about Gwen Stefani's Human Accessories for a while now, but it seems to be getting a lot more attention lately. Margaret Cho recently commented on the infamous Harajuku Girls in her blog, and she didn't have very positive things to say. This led to some discussion on Entertainment Weekly's blog: Margaret Cho's not laughing about Gwen's Harajuku Girls. I'm with Margaret. I'm not laughing either. L.A.M.B.? That's racist!


11.03.05

Take a look at this indie film, Dancing In Twilight, starring Erick Avari, Kal Penn, and Sheetal Sheth. "A cross-cultural story about the depths to which some will go to in search of never-ending love." It's currently playing in theater-by-theater limited release in Texas cities. Don't know much else about it, but perhaps it'll expand to more theaters as word gets out. Here's the film's entry at IMDb.


11.03.05

Ack. Ugh. It seems to be the book everyone's talking about... Top of the Class : How Asian Parents Raise High Achievers -- And How You Can Too. As we've discussed before, you can see why such a book is problematic. I mean, just look at the headline for this article from ABC News: Are Asian Children Smarter? The article has some excerpts from the book. Asian secrets of smartness revealed!


11.03.05

The official website for Fearless, Jet Li's new movie, is up and running. Now, Jet Li has disappointed me before (a lot, in recent years) but this one looks pretty darn good.


11.03.05

I think this is the kind of criticism Jeff Van Gundy is talking about, in regards to Yao Ming: Three Guys Who Have Reached The Statute of Limitations On Excuses


11.02.05

According to this USA Today article, samurai movies are experiencing a resurgence of popuarity: Everybody's samurai fighting. Samurais are so hot right now. I don't know, I'm kind of partial to ninjas. But just wait, I'm thinking a certain upcoming movie is going to put geishas over the top. Hooray for popularly exploited Asian cultural elements! Baby, the geishapalooza is on.


11.02.05

ABC News has a profile on Transportation Secretary Norman Mineta—the only Democrat in George W's Cabinet asked to remain in his post for a second term. Just looking at his career and the personal challenges he's had to overcome, the guy is a hero and pioneer, in my book.


11.02.05

Uh oh... Noshir S. Gowadia, an Indian-American engineer formerly employed with Northrop Corporation has been arrested by the FBI for allegedly passing top-secret military technology to foreign governments or their representatives: FBI arrests NRI engineer for selling B-52 secrets


11.02.05

Martin Yu has showed up briefly a few times on Veronica Mars, which by the way, is an awesome show. I'm serious. It's on at the same time as Lost (not to mention it's on the freakin' UPN), so it never really gets the attention it deserves. But I really enjoy it. Anyway, the show has a nice habit of bringing back characters—even minor ones—so maybe Martin Yu will be showing up again in the future...


11.02.05

One hundred days 'til the 2006 Winter Olympics in Torino. I was watching the Today Show this morning and they featured the U.S. Women's Hockey Team. Forward Julie Chu seems to play a prominent role on the team. At least, she was one of the players who was mic'ed up and got to speak.


Speaking of Asian American athletes... Kevin Du plays for Harvard's hockey team. He had two assists and scored 2 goals in Harvard's season opener against Dartmouth: Men's Hockey Rolls Past Dartmouth, 6-2. Woo.


Also, Jeremy Ito is the kicker/punter for Rutgers' football team. He scored 7 points in Saturday's game against Navy: Rutgers Handles Navy 31-21


Oh, and here's another article on Yao Ming: The great unknown


11.02.05

Cool news. It's official... The Grace Lee Project, Grace Lee's documentary on women named Grace Lee (there are many), has been picked up for distribution. Women Make Movies, a New York based media arts organization will be handling the theatrical run, starting at Film Forum in New York on December 14 and beyond. I've seen this film a few times now, and I can dig it. You can too.


11.02.05

This is pretty damn fascinating: Why Race Isn't as 'Black' and 'White' as We Think


11.02.05

An interesting article on the South Korean movie industry: U.S., South Korea in a cinema war. In recent years, Korean films have really taken off and are being recognized as the "hot" national cinema in Asia. With this quota, it seems that Korea is challenging Hollywood's dominance—which is a good thing.


11.02.05

This is pretty cool. Miki Gorman is the last American woman to win the New York City Marathon, in 1977. In her own words: As the Miles and the Years Pass By


11.01.05

Everybody wants a piece of Scooter Libby. I'll give you one more reason to hate on him: The Apprentice, his 1996 thriller that takes place in 1903 Japan. Yes, Scooter is not only Dick Cheney's top aide, but an accomplished novelist as well. Wonderful. The New York Daily News dishes some of the novel's more seedier elements: In literary style, Libby's guilt is an open-&-smut case (scroll down a little). Nasty. Those indictments can't come faster...