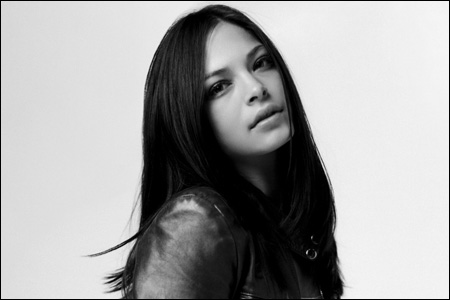 Well, we have our Chun Li, and it's not Jessica Biel. It's being reported that
Kristin Kreuk
of TV's
Smallville
will play Chun Li in the upcoming
Street Fighter
movie, based on the popular Capcom video game:
Kristin Kreuk is Chun-Li in Street Fighter!
.
Street Fighter: Legend of Chun-Li
will be directed by Andrzej Bartkowiak (the guy behind such killer films as
Romeo Must Die
,
Exit Wounds
and
Cradle 2 the Grave
), and starts filming in Thailand in March 2008. Goodness gracious.
It appears that pretty young Kristin doesn't give much of a damn about her career. That's sad. According to ComingSoon.net, the movie is focused on female fighter Chun-Li and "her journey for justice." Oh, that makes me laugh. I am personally fond of CHUD.com's humorous take on the news:
KRISTIN KREUK LOOKING TO FINALLY END THIS CAREER NONSENSE
. Still, I'm glad the role went to Ms. Kreuk, and not
Jessica Biel
, as previously rumored. That had to be a joke. For me, however, the definitive Chun Li will always be my girl Ming Na in the 1994
Street Fighter
movie. Totally awesome.