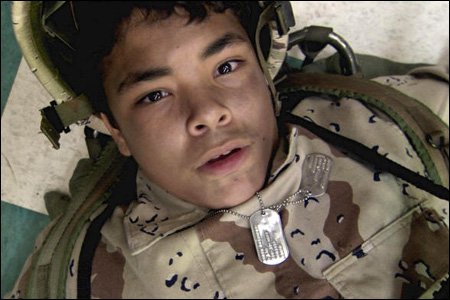 Tomorrow night, the
Asian American International Film Festival
screens its Centerpiece Presentation, the U.S. premiere of Ed Radtke's
The Speed of Life
. Thursday, July 17 at Asia Society in New York. I know next to nothing about this film. What's it about? Here's the short version:
The award-winning THE SPEED OF LIFE, directed by Ed Radtke, follows Sam, a 13-year-old boy, who escapes the streets of New York City by stealing video cameras from tourists. While his friends are content with simply pawning the stolen goods for spending money, Sam secretly keeps the tapes. He watches the footage, fascinated by far away places and seemingly happy lives. Wavering between fantasy and the harsh reality of life in Brooklyn, he soon discovers that cameras can fly-even if people cannot. Entirely shot in NYC, THE SPEED OF LIFE builds around the idea of ordinary people in extraordinary circumstances.
Director Ed Radtke will be in attendance for a Q & A after the screening. Audience members are also invited to attend the M.A.T.H. Club's Centerpiece AfterParty at M1-5 Lounge. For more information about the film, go
here
.