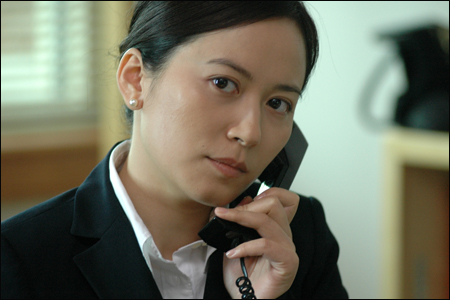 This is an interesting article detailing the upcoming release strategy for Wayne Wang's latest two features,
The Princess of Nebraska
and
A Thousand Years of Good Prayers
:
Magnolia, Landmark, and Cinetic Planning Parallel Theatrical & Digital Releases for Upcoming Wayne Wang Films
.
The veteran filmmaker made the two films sort of as companion films, then sold both of the films to Magnolia Pictures shortly after their premiere last year at the Telluride and Toronto film festivals. Due to the close thematic relationship between the films (both are based on short stories by Yiyun Li), Wang was initially adamant about releasing the two films together.
Now, Wang has decided to make
Princess
available online, for free, shortly after
A Thousand Years
hits theaters next month. The details are still being worked out, but it should be a pretty interesting viewing experience. Watch the trailer for
A Thousand Years of Good Prayers
here
. It opens in limited release on September 19. I'm guessing you'll be able to catch
Princess of Nebraska
online soon after.