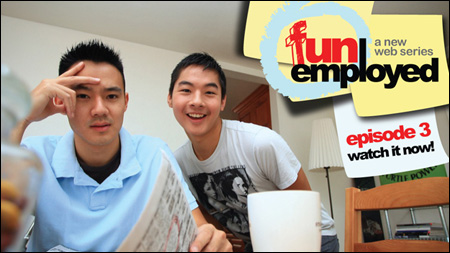 Oh yes. Just caught up on
Episode 3
of
Funemployed
, the recently launched webseries by Kev Jumba and Wong Fu Productions. I'm enjoying it more and more. Take a look:
In this installment, Jason and Kyle seek out adventures and employment in yogurt. Which comes from milk. Which comes from... It gets awkward.
For more information about the making of episode three, including outtakes and behind-the-scenes commentary, go
here
. They'll be uploading new episodes every Tuesday and Friday, so check back regularly at the
Wong Fu
website.