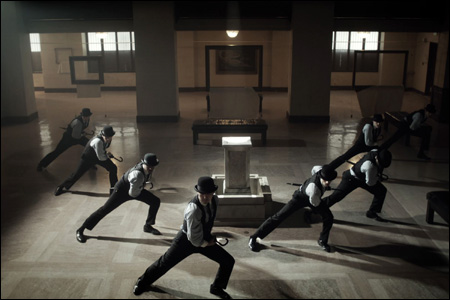 Catching up on the last few episodes of director Jon M. Chu's kickass dance adventure web series saga thing
The LXD: Legion of Extraordinary Dancers
. Season two continues to impress, showcasing some
awesome
choreography as the mysteries unfold and the stakes get higher. Here are episodes five and six:
Chapter Fifteen:
Tails of War
. From the depths of the OX underworld, Karey calls upon some of his most deadly creatures to bait and kill off the LXD.
Chapter Sixteen:
The Greater of Two Evils
. The Dark Doctor and his army of Umbras square off with Karey and his OX.
To catch up with all the previous chapters, go to Hulu
here
. New episodes get released every week. For more information on the story, the characters, the dancers and behind-the-scenes video, go to The LXD website
here
.