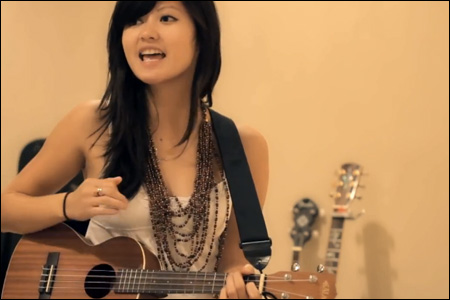 Some new tunes for you... Singer/songwriter Alfa recently released this chill little music video for
"Missed Opportunity."
Recorded at her home in Los Angeles, it's a nice easygoing song about brushing your teeth, eating cereal and moving on. Check it out:
I've been a huge fan of Alfa's since I saw her win the Kollaboration Acoustic show a couple of years ago. For more information on Alfa and her music, head over to her official website
here
and follow her updates on Facebook
here
.