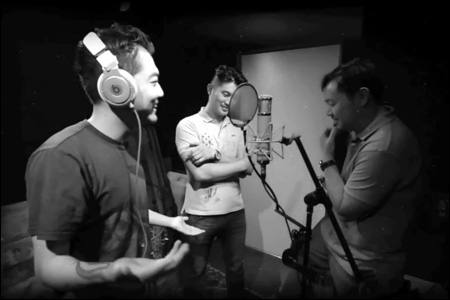 Some new music for you... Here's what happens when the Bay Area's Kero One, Korea's Dynamic Duo and L.A.'s own Dumbfoundead get together in Los Angeles and join forces in the studio:
"Loves Gonna Getcha."
There drop some Korean language up in there, but don't worry, it's subtitled:
Like the song? Download the track for free
here
. And for further information on these guys and their music-makin', follow the respective links for
Dynamic Duo
,
Kero One
and
Dumbfoundead
.