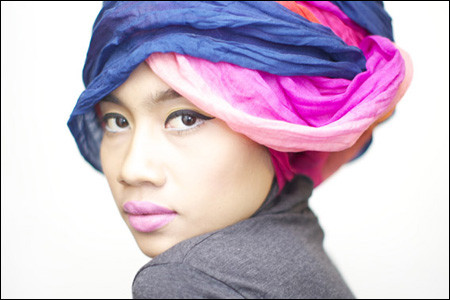 Okay, I'm a little late coming to this party, but I'm seriously digging the music of
Yuna
. Hailing from Malaysia, she's a singer-singwriter who's been turning heads and making waves with her warm vocals and acoustic alternative pop sound. Here's the official music video for her single
"Live Your Life"
:
"Live Your Life" is available on Yuna's recently released
self-titled debut album
from FADER Label. You also have to hear here stunning cover of Nirvana's
"Come As You Are."
Pretty fantastic.
Consider me a new fan. For more information on Yuna and her music, check out her official website
here
and follow her updates on Facebook
here
.