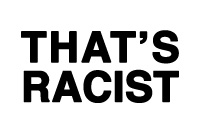 Seriously. What is up with these f%*cking hate crimes going down in Australia lately?
Some news of another racially motivated attack, this time in Ipswich, where a man faced trial as the ringleader of a racist attack:
'Mob mentality' fuels vicious racial attacks
.
25-year-old Vernon Absolom Ross Saylor and two friends are accused of assaulting a Korean man as he was leaving a grocery store, repeatedly punching him in the head and making fun of his eyes. At some point, the thugs turned their attention to two Indian men leaving their car:
The court heard Saylor punched the 27-year-old repeatedly to the head and made fun of his eyes, before turning their attention to two Indian men leaving their car.

The Asians chased the trio into the park, but Saylor and his mates emerged shortly after armed with sticks.

Saylor smashed the victim's car, while his co-accused Robert Hicks, 22, jumped on the roof of the car and unleashed a "protracted smashing". The car was written off during the attack.

Crown prosecutor Chris Cook said the assault was violent and thuggish.

"The attack was unprovoked with racial undertones in broad daylight," Mr Cook said. "It was mob mentality."
Saylor pleaded guilty to charges of assault occasioning bodily harm in company, willful damage and public nuisance for the offenses. He was sentenced to two years probation and ordered to pay $500 to the victim. And that's it. Australia, you sure know how to handle your hate crimes.
UPDATE: South Korean media is starting to pick up on this trend of anti-Asian violence, citing three recent attacks on Korean nationals in Australia:
Australia's safety questioned after three attacks on South Koreans
.
It's not just the violence -- it's the official response to these racist acts of violence. And when I say official response, I mean no friggin' official response. It's pathetic, and hopefully putting these incidents in the international spotlight will create pressure for change. More here:
Aussies accused of 'racist violence' in Korean press
.