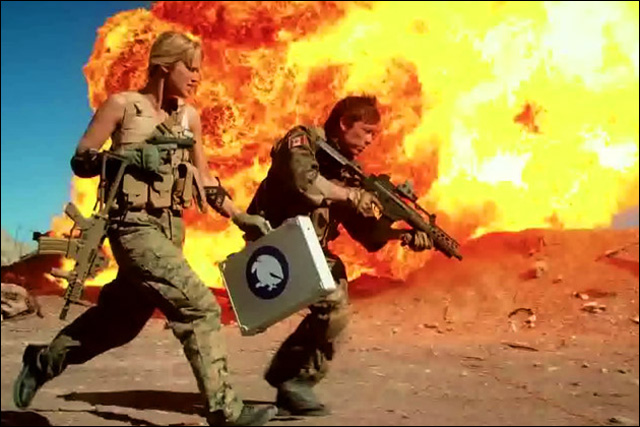 Oh, and speaking of Freddie Wong... he deserves a huge congratulations. He and his team recently shattered the record for a film campaign on the crowdfunding site Kickstarter:
Freddie Wong Shatters Kickstarter Film Record, Plans to Make 'Harry Potter' of Web Video
.
When all was said and done, Freddie, Brandon Laatsch and Matt Arnold raised $808,341 from more than 10,000 backers for the second season of their hit webs series
Video Game High School
. Their original goal was $636,010 -- the full cost of season one:
The "VGHS" team had set a goal of $636,010 – the full cost of Season One, which they broke down to the dollar on their own site, RocketJump, in this chart. That season, which raised almost $275,000 on Kickstarter, attracted more than 50 million viewers last summer between YouTube and RocketJump.com, a proprietary site that will also host Season Two.

Most of the extra money the campaign raised will be used on production. Wong, Laatsch and Arnold have already begun on Season Two, filming on location and using YouTube's new studio space in Los Angeles. They have also brought on high-profile sponsors, like Dodge, to defray the costs of costly action scenes.

Video Game High School
is sort of described as the
Harry Potter
of video games, set in a high school for gifted gamers. Season two will go deeper into this world and its characters with longer TV-length episodes.
To catch up on season one of
Video Game High School
, visit
Rocket Jump
.