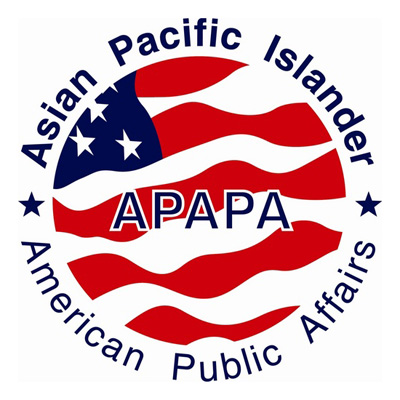 Here's an summer internship opportunity for college students in the San Francisco Bay Area who are interested in gaining firsthand knowledge and experience in governmental and public affairs, as well as the API community.
The
Asian Pacific Islander American Public Affairs Association
invites you to apply to the APAPA Bay Area College Summer Internship Program. Internships this year will include opportunities to work with San Francisco Mayor Ed Lee, Oakland Mayor Jean Quan, and Congressman Mike Honda. Here are some more details:
APAPA Bay Area Summer Internship Program

Application Deadline: Wednesday, May 1, 2013

The APAPA Bay Area College Summer Internship Program in San Francisco, San Jose and Oakland area is designed to prepare college students of Asian Pacific Islander background to become future leaders in the State of California. The program provides an opportunity for students to work in the offices of local, state, and national selected leaders, and develop their leadership skills, gain public policy experience and become civically engaged. This year, interns will have the opportunity to work in the offices of Congressmember Mike Honda (South Bay), State Assemblymember Phil Ting (San Francisco and San Mateo County), Assemblymember Paul Fong (Santa Clara County), Mayor Ed Lee (San Francisco), Mayor Jean Quan (Oakland), Mayor Tom Bates (Berkeley), Supervisor David Chiu (San Francisco), and Supervisor Eric Mar (San Francisco).

The internship program will help interns develop:
- Political awareness and civic engagement
- An understanding of the government and the legislative processes
- Professional and leadership growth
- Networking opportunities with elected officials and community leaders

The application deadline is May 1. For further information, download the
application
.