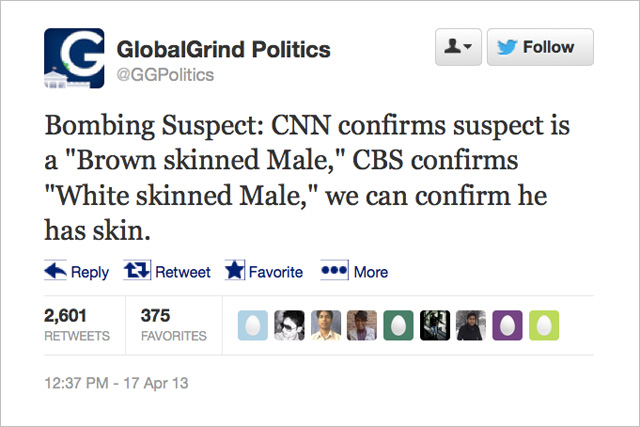 The 12 Best Tweets About CNN's "Brown-Skinned Individual" Fail
: In the mad scramble to pin the Boston Marathon bombings on a perpetrator, CNN jumped the gun and began reporting that a "dark-skinned individual" with "brown skin" had been arrested and was behind the act -- a report they embarrassingly had to retract. Here are the best tweets about the mixup.
My Innocent Brother Was Made Into a Bombing Suspect: Sunil Tripathi's Sister Speaks
: On March 16 of this year, Brown student Sunil Tripathi went missing. As the nation panicked over finding the people behind the bombing, people began pointing fingers to Tripathi on the news and on social media -- putting his family and friends through a second hell.
Being Brown After The Boston Bomb Blast
: Deepak Sarma's article on Racialicious expresses legitimate concern over racial profiling in the hunt for the perpetrators of last week's Boston Marathon bombing.
In Times Like These We Are All Americans. Not Really. Let's All Be Human.
: In the wake of the Boston bombing, our good friend Kathy Khang reminds us to be human.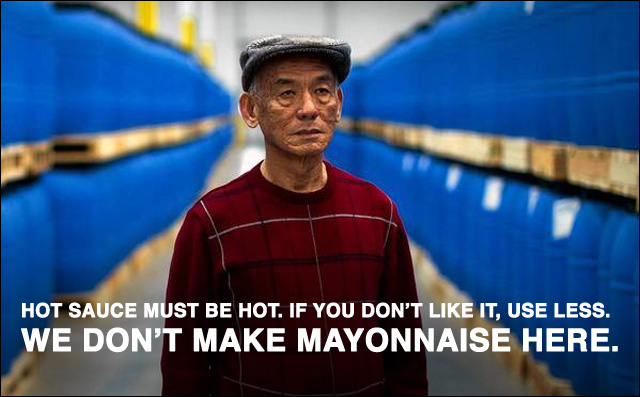 Sriracha hot sauce purveyor turns up the heat
: David Tran introduced Sriracha to the U.S. in the 1980s, and it quickly caught on. His company sells more than $60 million of those signature green-capped bottles a year. Meet the man who is as no-frills as the spicy sauce itself.
Why the Chinese Chase the Bus
: In this great piece, Christy Chan ponders why, despite the fact that the buses that go into San Francisco's Chinatown come frequently, you always see Chinese Americans hustling for the door to the nearest bus.
YOMYOMF Rewatch: Mr. Wu (1927)
: The folks at YOMYOMF decided to give the silent film
Mr. Wu
another watch to see how all that racism holds up. Spoiler alert: It does.
8 things to know about L.A.'s Koreatown
: CNN de-mystifies "a strange, sprawling melting pot of hidden delights: Koreatown, which can sometimes feel like Asia, but it's 100% Los Angeles.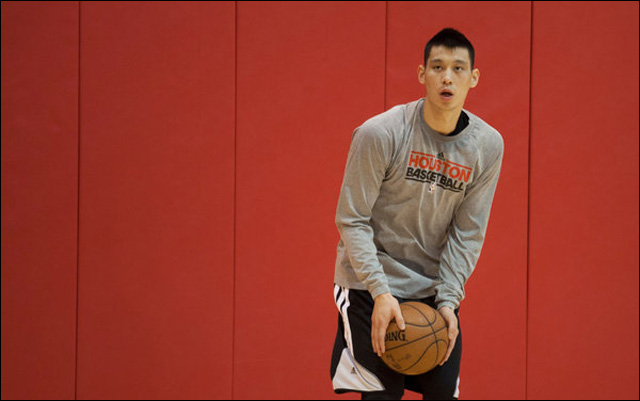 From Phenom to Everyday N.B.A. Player
: "Perhaps the most remarkable aspect of Lin's current season of discovery, full of predictable highs and lows, has been the achievement of the unremarkable. He has shown himself to be an everyday player in the NBA, a starting point guard who pushes the pace on a team that ranked second in the league in scoring and a leader who helped Houston reach the playoffs for the first time in four seasons."
Interview: Artist Bernard Chang Talks DEMON KNIGHTS and GREEN LANTERN CORPS
: Bernard Chang talks about his departure from penciling DC Comics'
Demon Knights
series to create for
Green Lantern Corps
.
Rallying Around a Bowl of Rice
: After several stints in numerous other industries, Danielle Chang founded LuckyRice, a popular Asian food festival that started in New York and has spread to four other cities.
Ann Curry Called Last Months at Today "Torture," Staff Loved "Making Fun" of Her
: Another article sheds new light on Ann Curry's unhappy, messy exit from NBC's
TODAY
show last year.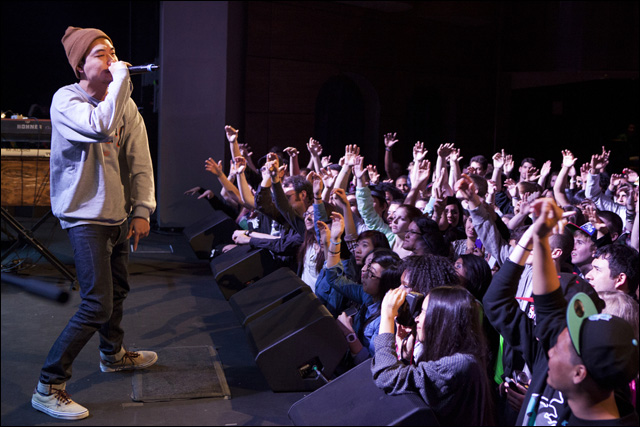 Dumbfoundead: A Rising Star In A Genre In Transition
: Code Switch, NPR's new multimedia series exploring race, ethnicity and culture, profiles popular Korean American Los Angeles rapper Jonathan Park, aka Dumbfoundead.
Is Organic Better? Ask a Fruit Fly
: Ria Chhabra was a middle school student when she decided to settle an argument between her parents about the value of organic foods by conducting a science fair project on the subject. Three years later, Chhabra's findings led her to study the relationship between fruit flies, organic food, and the health benefits of organic eating. And she's only 16.
Thank You, Ebertfest, for Introducing Me to an Incredible 2011 Movie I'd Totally Missed
: Slate's Dana Stevens on Patrick Wang's incredible overlooked independent drama
In The Family
.
At the Hip
: And finally, Giles Li recently started a podcast where he talks to his friends. Listen to it.