What, you don't think Captain America can rock a turban?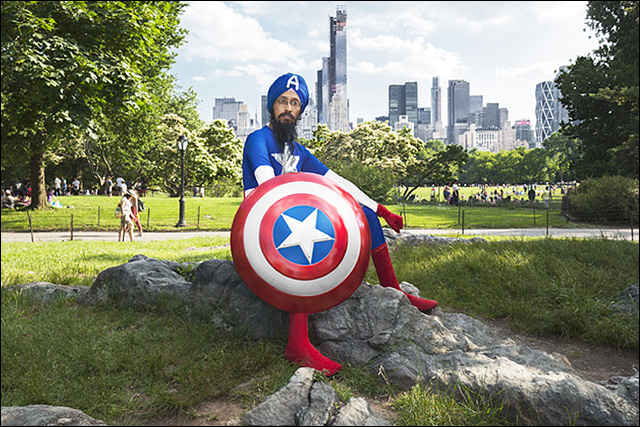 Vishavjit Singh is a Sikh New Yorker. Unmistakably Sikh -- brown dude, turban, and a legit beard. Can't miss him. By day, he's the editorial cartoonist behind
Sikhtoons
, documenting the experiences of real-life Sikhs in the aftermath of 9/11. By night, (well, for one day, actually) he's a superhero.
He's Captain America.
What, you don't think Captain America can rock a turban? Vishavjit recently teamed up with photographer
Fiona Aboud
, who followed his adventures for a day on the streets of New York City dressed as Captain America, complete with an adamantium shield and a patriotic blue turban.
As Vishavajit found out, a Sikh man in a star-spangled Captain America costume not only makes for a fascinating photo op, but an interesting social experiment:
Captain America in a turban
.
Here's the original
cartoon
that inspired the photo project: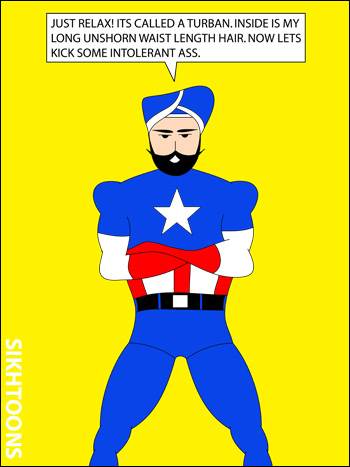 And here are more photos of Sikh Captain America's adventures in New York City: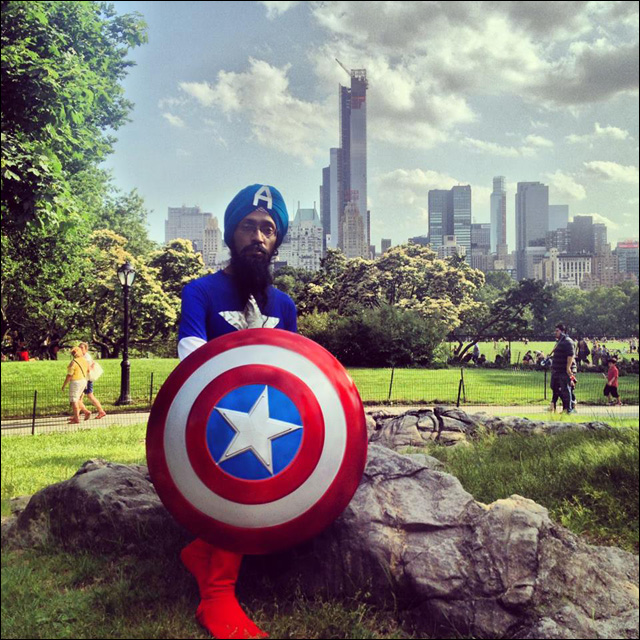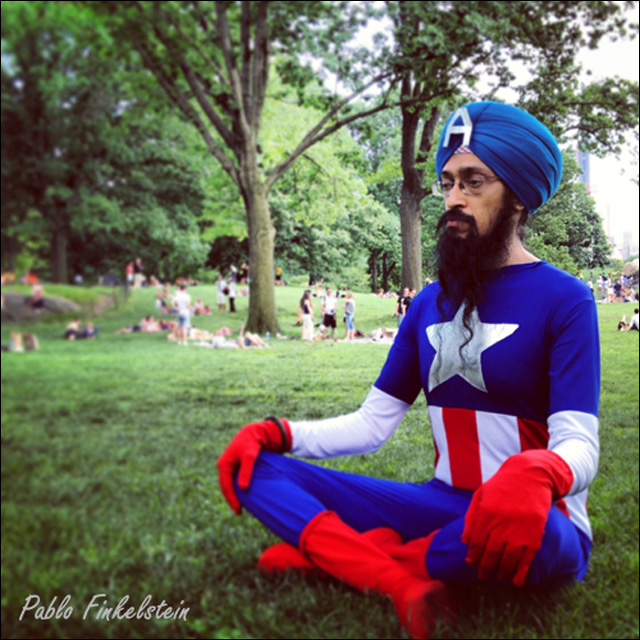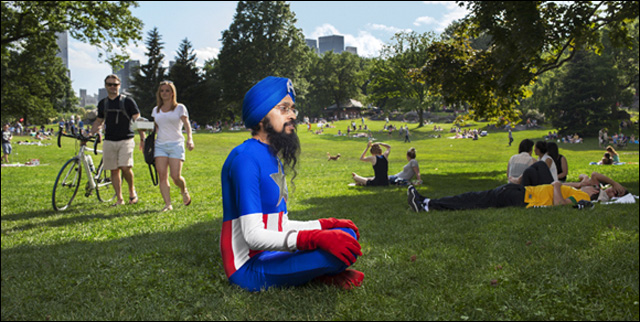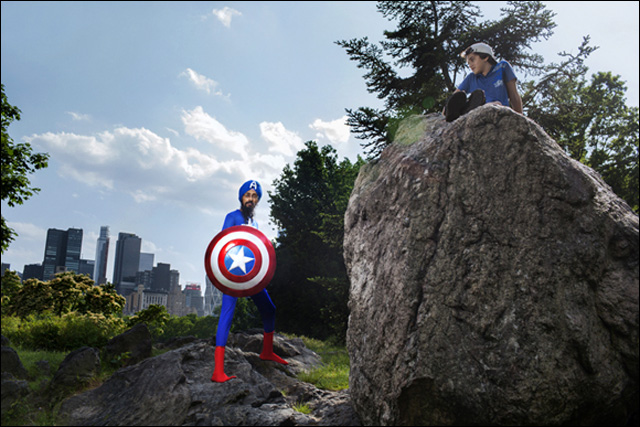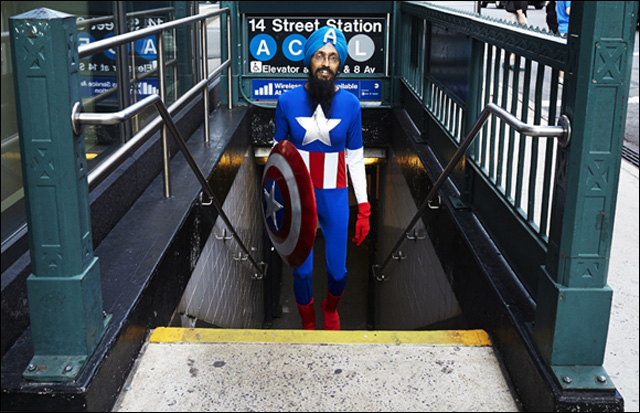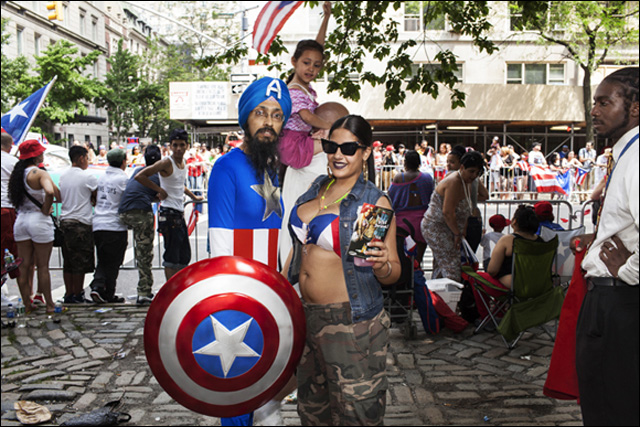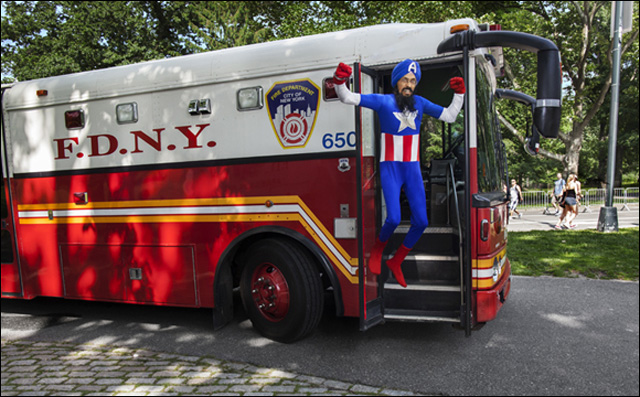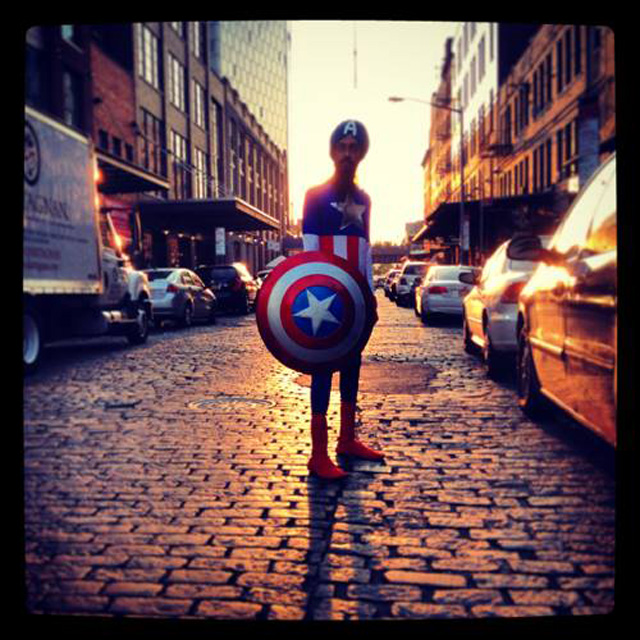 Awesome. An American hero for our times. For more from Vishavjit Sing, check out Sikhtoons. For more from photographer Fiona About, check out her website.