Not necessarily the angriest, just the most viewed.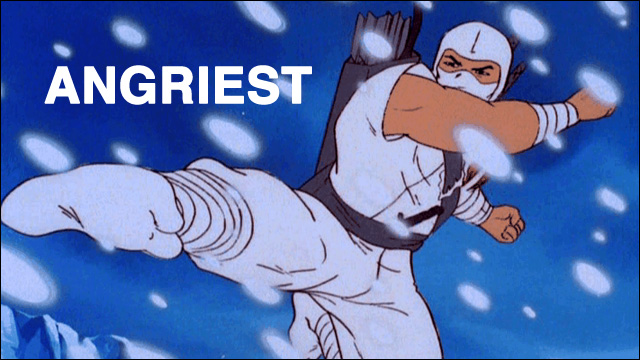 1.
Angry Asian Man's Favorite Posts of 2013
2.
What did I say about starting your Sriracha stockpile?
3.
This Year's Angriest Posts
4.
Supermarket employee suspended over YouTube video
5.
Some Korean freestyle to set off your new year right
6.
5-year-old girl's hanging death ruled an accident
7.
Angry Reader of the Week: Teresa Lo
8.
Nation's first Hmong American judge appointed in California
9.
"Because disabled girls are American Girls too."
10.
Pop Danthology mashes up 68 songs in one convenient jam
Stay Angry, my friends.