Latest mystery from the author of 'Waylaid' and 'This is a Bust'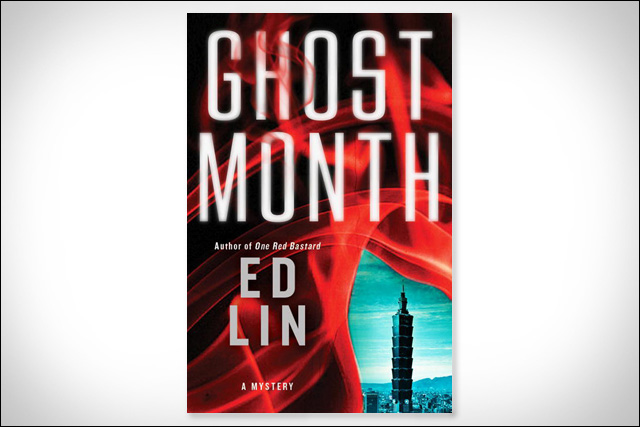 Here's one for your reading list. I'm excited to pick up
Ghost Month
, the latest novel from Ed Lin, now on shelves from Soho Crime. I'm a big fan of Ed's previous books, which include the coming-of-age novel
Waylaid
and the Robert Chow mystery series
This is a Bust
,
Snakes Can't Run
and
One Red Bastard
, which followed the exploits of a Chinese American detective through the dark corners of New York City's Chinatown.
Ed's newest mystery changes gears and goes international, taking the action to Taiwan during the titular superstitious "Ghost Month." We follow a young man named Jing-nan who runs a food stand in a Taipei night market, but becomes an unlikely sleuth when he learns his ex-girlfriend from high school has been murdered.
Here's a
trailer
for the novel that gives some deeper background on the book:
Here's more on the story:
August is Ghost Month in Taiwan -- a time to commemorate the dead: burn incense, visit shrines, honor ancestors, and avoid unlucky situations, large purchases, and bodies of water. Jing-nan, a young man who runs a food stand in a bustling Taipei night market, doesn't consider himself superstitious, but this August is going to haunt him no matter what he does. He is shocked to the core when he learns his ex-girlfriend from high school has been murdered. She was found scantily clad and shot on the side of a highway where she was selling betel nuts to passing truck drivers. Beyond his harrowing grief for his lost love, Jing-nan is confused by the news. "Betel nut beauties" are usually women in the most desperate of circumstances; the job is almost as taboo as prostitution. But Julia Huang had been the valedictorian of their high school, and the last time Jing-nan spoke to her she was enrolled in NYU's honor program, far away in New York. The facts don't add up. Julia's parents don't think so, either, and the police seem to have closed the case without asking any questions. The Huangs beg Jing-nan to do some investigating on his own—reconnect with old classmates, see if he can learn anything about Julia's life that she might have kept from them. Reluctantly, he agrees, for Julia's sake. But nothing can prepare him for what he learns, or how it will change his life.

If you're in New York City, the Asian American Writers' Workshop invites you to the
Ghost Month Night Market
, celebrating the release of Ed Lin's new book. There will be baos, rolls, bubble teas and books. It's happening this Friday, August 1 at the Taipei Cultural Center. Here are some more details about the event: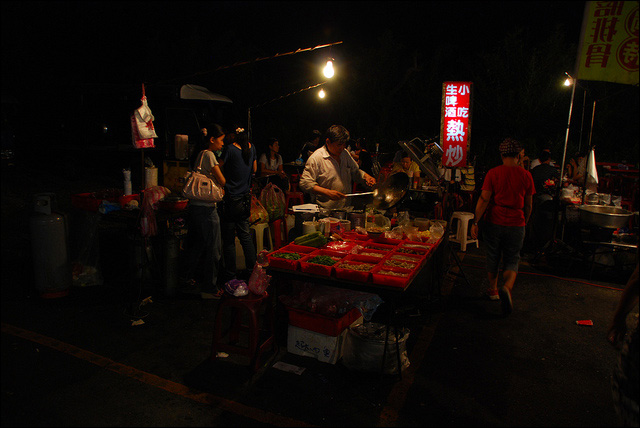 Ghost Month Night Market
with Ed Lin

Friday, August 1, 2014
6:00pm

Taipei Cultural Center
1 East 42nd Street, 7th Floor
New York, NY

At the start of Ed Lin's Ghost Month, a young man finds that his ex-girlfriend has been murdered. Turns out she was working as a "betel nut beauty": one of the scantily-clad women who stand by roadsides selling the snacks to truck drivers.

AAWW is setting the scene for Lin's book at the start of ghost month (August), with the quintessential Taiwanese party: the night market. Baos, rolls, and bubble teas abundant, not to mention books.

Ed Lin is the first author to win three Asian American Literary Awards, for Waylaid, This Is a Bust and Snakes Can't Run. Ghost Month is the product of extensive research and interviews with people of all walks in Taiwanese life, from expats to foreign-born returnees to members of organized crime. Publishers Weekly awarded Ghost Month a starred review, praising the "darkly comic thriller." Lin, who is of Taiwanese and Chinese descent, lives in Brooklyn with his wife, actress Cindy Cheung, and son.

Tickets include samples from ten different vendors serving Taiwanese night market snacks, plus a free copy of Ed Lin's new book, Ghost Month!

A ticket gets you admission plus a copy of
Ghost Month
. For further information about the event, visit the
AAWW website
. For more on author Ed Lin and
Ghost Month
, visit his
official website
.