"The Encyclopedia Britannica has a really good section on sex."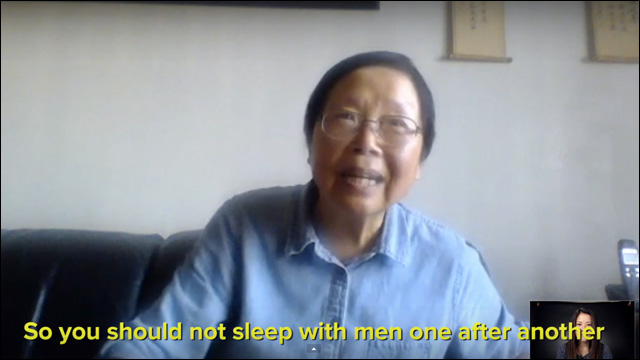 My fellow Asian Americans, when you were growing up, did your parents give you the sex talk? For a lot of us, the subject was not discussed and pretty much avoided altogether. In this hilarious and heartfelt Buzzfeed video,
Asian Parents Have The Sex Talk With Their Daughters As Adults
. Our friend Jenny Yang and her mom get in on the awkwardness, and it's amazing and honest comedy gold.
Take a look:
Prior to this conversation, Jenny and her mom had notoriously never broached the topic of sex -- Jenny talks about this taboo in her standup act -- so it's highly amusing to witness it happen for the first time for a Buzzfeed video. My favorite part is when Jenny's dad starts butting in off camera, and mom shoos him away.
Some things are the same in every family.
ADVERTISEMENT