Sarah Kuhn's forthcoming auperhero novel is the first in a trilogy.
BADASS! Check out this
first look
at
Heroine Complex
, an upcoming novel about Asian American superheroes, by our friend (and former
Angry Reader of the Week
) Sarah Kuhn.
In
Heroine Complex
, Evie Tanaka is stuck being the personal assistant to Aveda Jupiter, who's San Francisco's most beloved superhero -- and Evie's childhood best friend. Too bad Aveda has grown up to be kind of a diva. Evie has everything under control, until she's forced to impersonate her boss and former friend for one night, and then discovers that she, too, has superpowers. Cue superheroic karaoke battles, deadly cupcakes, and a demon invasion that could just destroy the whole city.
Here's the recently unveiled cover of
Heroine Complex
by artist Jason Chan: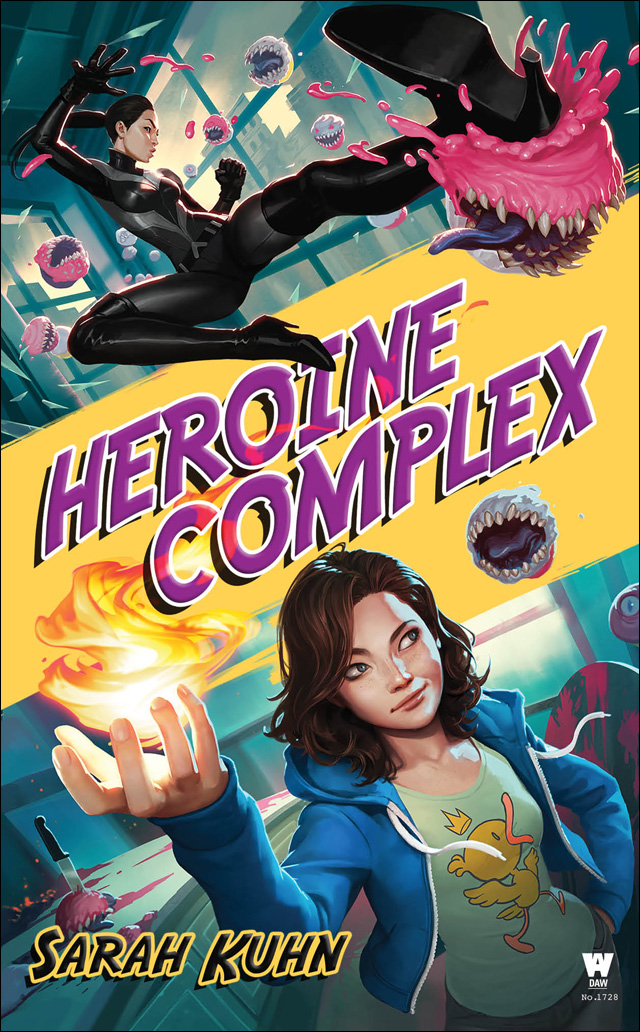 Heroine Complex
, the first book in a forthcoming trilogy, is due out on July 5 from DAW Books. This is definitely already on my list of summer reads. You can read the an excerpt of the first three chapters
here
.
More here:
First Look at the Badass Superhero Novel That's Going to Rock Your Summer
FACEBOOK