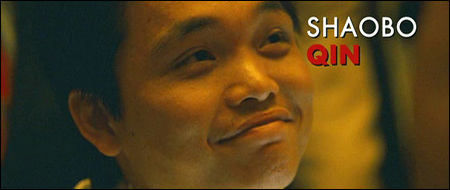 I guess Soderbergh, Clooney and Co. couldn't resist... Here's the
trailer
for
Ocean's 13
. Maybe they wanted to make amends for the disappointment of
Ocean's 12
(personally, I didn't think it was as bad as everyone said). Whatever the case, the gang returns next summer.
The trailer makes it clear that everyone is back, including to Amazing Yen himself,
Shaobo Qin
(who looks like he'll be out of a job when they stop making
Ocean's...
movies). Hopefully he'll have a little more to do than just sit around this time... View the trailer
here
.