By PaKou Her. Cross-posted from 18 Million Rising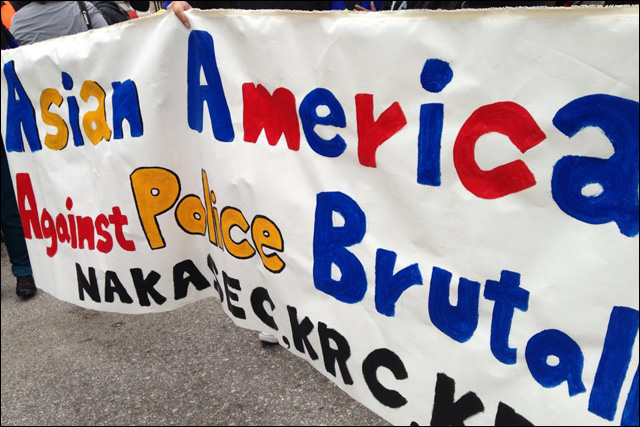 Just over a week ago, I slid into my car and drove away from #FergusonOctober. Buckled in and gearing up for the 4-hour drive back to Kansas City, all I wanted to do was sing. I sing a lot -- the most when I'm alone -- and singing is often an escape route for my silenced stories and tucked-away emotions.
With my heart full of all I had seen and heard during #FergusonOctober, I immediately called upon the musical companion I most wanted with me on the westward journey home: Richie Havens. Havens' deep, raspy baritone tumbled through the speakers and bounced off the windows like a monarch desperately beating its wings against a wide open world it can see but cannot touch.