Maybe not, but something shady is going on at bebe.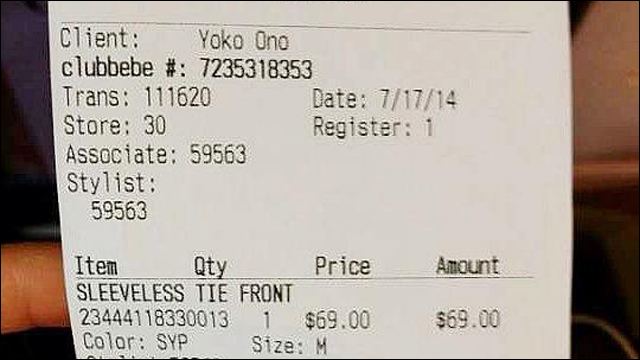 Got this passed along to me from a
friend of a friend
, who gives us our latest edition of Racial Receipts.
A recent shopper at the clothing chain
bebe
was handed
this receipt
after buying an item. As you can see, the customer, who is Asian American, is identified on the receipt as "Yoko Ono." This is not the customer's name.
The transaction took place last week at the bebe location at South Bay Galleria in Redondo Beach, California. As you can see, the customer purchased a sleeveless tie-front top for $69.00 plus tax. She paid in cash. She apparently didn't even notice the name on the receipt until she got home.