Retailer refuses to carry beer over racist, sexist bottle label.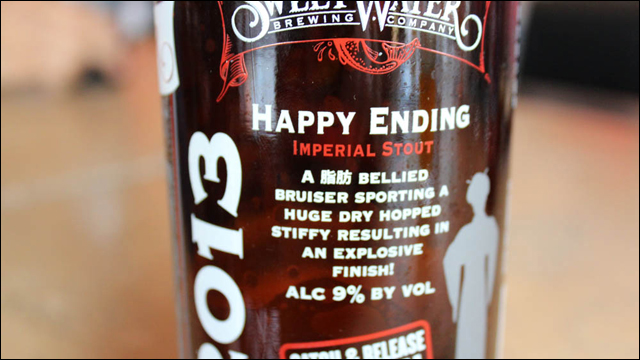 Would you drink a beer called "Happy Ending"? This one comes courtesy of Atlanta-based SweetWater Brewing Co., who apparently have no problem marketing their beverages with sexist, racist stereotypes. One Chicago retailer has a problem with it, and has made headlines for refusing to carry the beer.
Does craft beer have a sexism problem? Binny's rejects Happy Ending
SweetWater's Happy Ending imperial stout label art features a box of tissues, the silhouette of a geisha and that "O-face" guy from
Office Space
. The beer is subtly described as "sporting a huge dry hopped stiffy resulting in an explosive finish!" Well, I'm sure someone thought they were being clever.