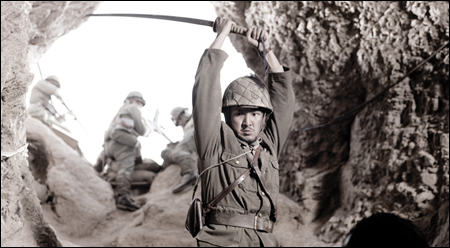 A.O. Scott has a really in-depth look at this scene from Clint Eastwood's
Letters From Iwo Jima
:
Surrender and Survival in the Crucible of Battle
. Here's another story on star Ken Watanabe (SPOILER ALERT. The article kind of reveals what happens to his character in the movie, though you probably could've guessed):
'Letters' hits home for actor Watanabe
. The more I read about this film, the more I intrigued I am to see it...