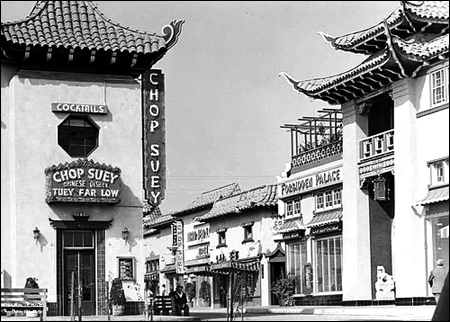 This
Los Angeles Times
article is about Chinese Americans, talking to a bunch of different people in Southern California, but I honestly couldn't get a handle on the story's focus. Something about Chinese Americans, business and traditions:
Feeling the tug of tradition
. This other
LA Times
article is an interesting look at the long history of Chinese restaurants in the Los Angeles area:
From chop suey to Chiu Chow
. Why all the Chinese-interest stuff in the
Times
? It's the Year of the Pig, baby.