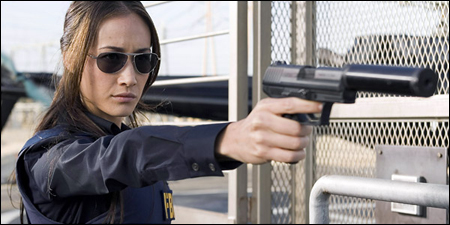 The
New York Times
has a story on Maggie Q, who seems poised as Hollywood's up-and-coming Asian It-girl of the moment:
Stuck in Asia, Dreaming of Hollywood
. She's got a slate of high-profile releases this year, including the upcoming
Die Hard
sequel and the dreadful-looking comedy
Balls of Fury
. The article mentions that she's part of a trend of Asian American actors who head over to Asia for a crack at stardom—sort of a roundabout way of hopefully making it back to Hollywood. She seems to be one of the few who have been able to make the jump back.