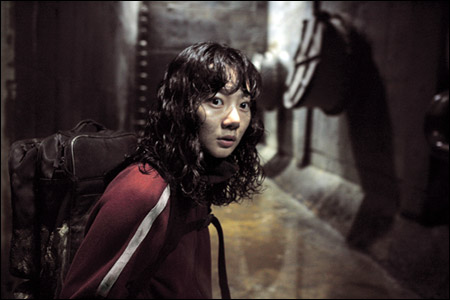 We have some winners... thank you to everyone who participated in
The Host
poster giveaway (courtesy of Magnolia Pictures). Here are the lucky three:
Nancy W. of Schertz, TX (favorite monster movie:
Interview with the Vampire
)
Evan O. of San Gabriel, CA (favorite movie monster: "
The Ring
girl")
Andi B. of Irvine, CA (favorite movie monster: "fucking velociraptors from
Jurassic Park
")
They've each scored themselves a poster of
The Host
, autographed by director Bong Joon-Ho. The movie continues to open in theaters all around the country this weekend. For a full list of dates and theaters, go
here
. John S., an enthusiastic reader who loved
The Host
was inspired to create
these
two
kickass pieces of art. Very cool. It's just a freaking awesome monster flick, so check out
The Host
and have a good time at the movies.