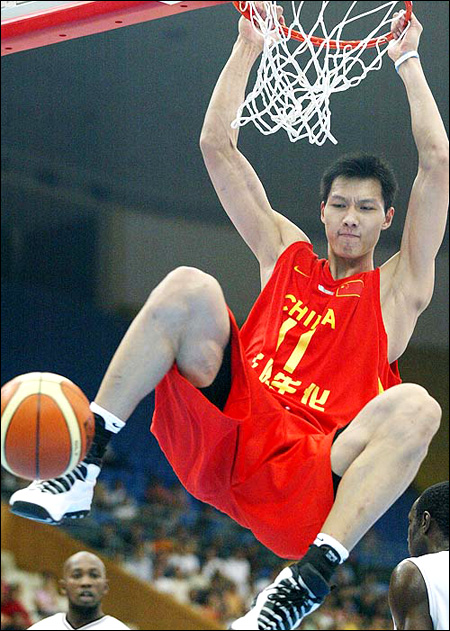 Here's another article on Chinese NBA draft prospect Yi Jianlian... so, how big is the hype surrounding this guy? The headline pretty much says it all:
The N.B.A. and China Hope They've Found the Next Yao
. They've actually been hyping this guy for quite a while now. Check out this
TIME
article from almost four years ago:
The Next Yao Ming?
While Yao Ming certainly got things started, Yi seems to be the guy everyone is pinning their hopes on these days to open up the floodgates to China (and of course, its rapidly growing economy), and generally raise the international profile of professional basketball. That's a lot to expect of one guy. He's 19.