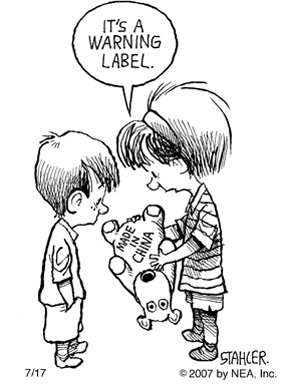 By now, you've probably heard that the news report on the "cardboard"-stuffed steamed buns in China was completely fabricated, with the reporter now detained by Beijing police:
China reporter held over cardboard-in-buns story
. The reporter apparently made up the story in order to garner "higher audience ratings." Idiot. Beijing TV has apologized for failing to check the report's authenticity. More here:
Beijing TV Reporter Arrested Over Cardboard-Filled Bun Hoax
. Don't believe everything you hear about China's food scare. But of course, they keep publishing sensational stories like this:
Mmm, rodents! China feasts on rat infestation
. No wonder we've got all this hysteria about avoiding all things Chinese. But try as they might, people are finding that rather difficult:
My year without 'Made in China'
.