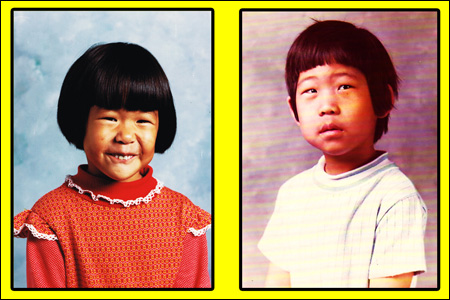 For all of you in Southern California, here are a couple of things to check out this weekend... my friends at
Chaos Theory Music
are putting on two events Saturday night in Los Angeles. One, a video/art event:
Korean Americans: The New Face of Terror
, an art exhibition featuring the work of Woody Pak and Rosylyn Rhee, celebrating the diverse experiences, stories, and lives of individuals who make up the Korean American community. Saturday night at the Hive Gallery. For more information, go
here
. And two, the young lads of
Seriously
opening up for Thomas' Apartment at Club Tatou. More info
here
. Pick one or the other. Or heck, if you're really creative and can time it right, go to both.