Check it out... the trailer for Ang Lee's long-anticipated new film
Lust, Caution
, starring Tony Leung, Joan Chen, and introducing Tang Wei:
The espionage thriller opens September 28 from Focus Features.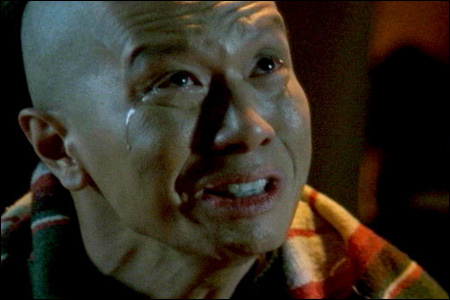 In other trailer news... a while back, I stumbled across the website for
Chinaman's Chance
, an independent film directed by veteran actor
Aki Leong
, about the struggles of Chinese immigrants in the 1800s. It looked pretty rough, but promising. Now, the site is fully fuctional and the
trailer
looks halfway decent. It's about time someone told this story. It stars
Reggie Lee
("Agent Kim" from
Prison Break
), along with a crazy cast featuring the likes of Danny Trejo, Olivia Hussey, Lorenzo Lamas, Ernest Borgnine, Martin Kove and Coolio. That's right. Coolio. And sadly, it seems, William Hung. Strike. Not sure when/where this film is scheduled to premiere (
IMDB
says August 2007), but I'm interested in checking it out.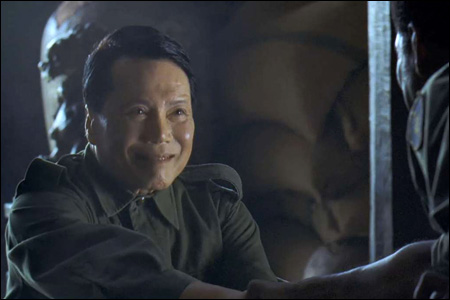 Spotted
Ric Young
for a brief second in the trailer for
American Gangster
, starring Denzel Washington and Russell Crowe. His role is probably tiny, a foreign drug dealer or something. He's had a long career of roles Asian villain types. But damn, that's a great-looking trailer. The movie's out on November 2nd.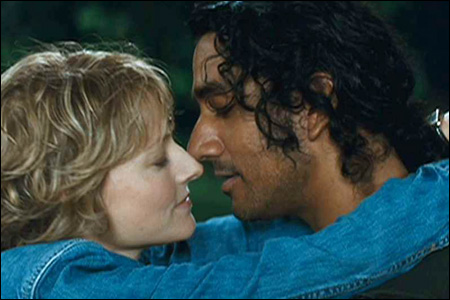 That's
Naveen Andrews
romancing Jodie Foster in the trailer for
The Brave One
. Unfortunately, the trailer makes it pretty clear that Sayid doesn't make it very far into the movie.
SPOILER ALERT. Here's an
extended trailer
for Danny Boyle's sci-fi thriller
Sunshine
, which finally makes it into U.S. theaters next week. But be warned: the trailer is super-spoiler heavy, giving away quite a bit of the plot, as well as some of the characters' fates—particularly the Asian folks. The cast features Michelle Yeoh, Cliff Curtis, Hiroyuki Sanada, and Benedict Wong, among others. Not all, however, will make it to the end...
Recently heard about
Virginia
, directed by
Gilbert Le
, to be released on DVD from
Warner Home Video
later this month, on July 17th. Don't know if it's any good, but it looks kind of interesting.
Steve Myung
has a supporting role in the cast as "Mr. Kim," a Korean gangster. View the trailer
here
.
And finally... here's Bai Ling being her usual nasty self in the trailer for
Shanghai Baby
, directed by Berengar Pfahl. I have absolutely NO desire to see this movie. In fact, I kind of wish I could
unsee
the trailer. But for those who just can't enough Bai Ling (how much more is there that we haven't seen?) here's the movie's
official site
.