So the other day, I found myself watching this godawful reality show
Age of Love
. At the end of the hour I wanted to kill myself. That said, I hate TV in the summertime, and can't wait for the fall shows to start back up. Back in May, the big TV networks announced their 2007-08 primetime schedules, unveiling a new lineup of shows for the fall. A quick scan of their press releases reveals a few Asian names among the new casts. Here's the rundown...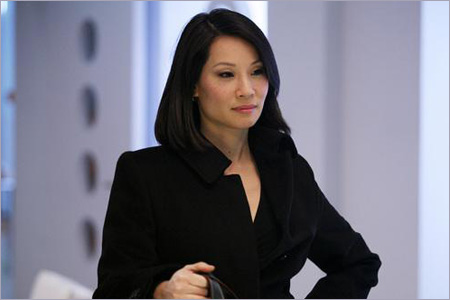 On ABC, Lucy Liu returns to television to star in
Cashmere Mafia
, about "four ambitious and sexy woman" trying to balance careers and personal lives in New York. Sound familiar? It should. It's produced by Darren Star of
Sex and the City
. I guess Lucy got tired of starring in stinkers like
Code Name: The Cleaner
.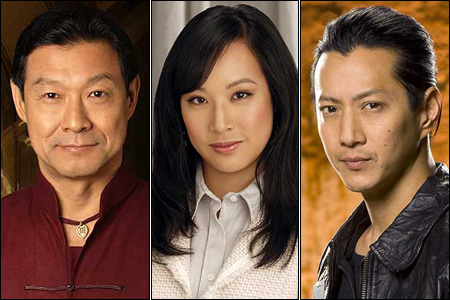 James Saito
plays "Dr. Chen" in the legal drama
Eli Stone
, about a lawyer who begins to think he might be a prophet. I don't know what that means, but it has something to do with George Michael. Based on the
promotional trailer
, Dr. Chen appears to be an accupuncturist in Chinatown (glad to see a show set in San Francisco actually has an Asian person in it). He looks kind of like a variation of the Miyagi-esque Asian guru... gotta add some that yellow mysticism to the mix, I guess.
Elizabeth L. Ho
plays "Yuki Castellano" on the drama
Women's Murder Club
, based on a bestselling mystery book series. It's about a group of women—a club, if you will—who solve murders. According to press materials, Yuki is "an attorney who uses her skills to help Lt. Lindsay Boxer solve the mysteries that surround the crimes in their area." Good for her. Use those skills.
Over on NBC, the old cheesy TV show
Bionic Woman
gets a 21st century update, in which a normal woman becomes cyber-augmented super-woman.
Will Yun Lee
is in the cast as Jae, the specialized operations leader of the Bionics program team. I think that means that he gets to look cool and hold a gun.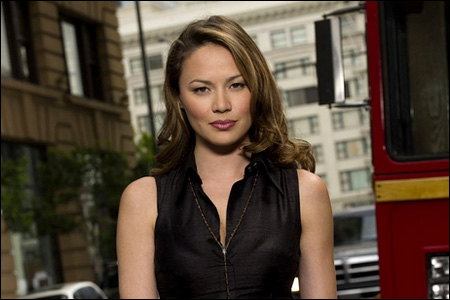 Moon Bloodgood
plays the main character's love interest on
Journeyman
, about a guy who jumps through time and helps people. The premise sounds kind of like
Quantum Leap
. I loved that show.
On the Fox show
The Rules for Starting Over
, there's
Shaun Majumder
as "Dr. Freddy Saghal." It's a comedy about "a group of newly single friends learning the painful lessons of starting over in their 30s." Yay. You may remember Shaun as Kumar's brother in
Harold and Kumar Go To White Castle
. Here, he plays a successful surgeon who doesn't know squat about dating. Yay.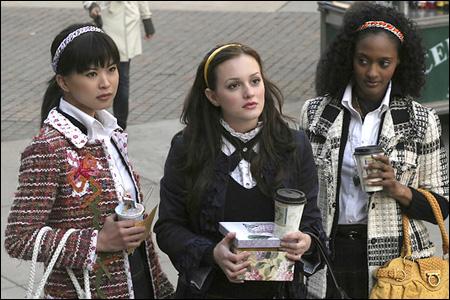 Nan Zhang
is listed in the cast of the CW drama
Gossip Girl
as "Kati Farkas." The show is about "the lives of socialite young adults growing up on New York's Upper East Side who attend the most elite of education institutions while dealing with sex, drugs, and other teenage issues." I don't have much more information than that, but honestly, that's all I really needed to know. No thanks.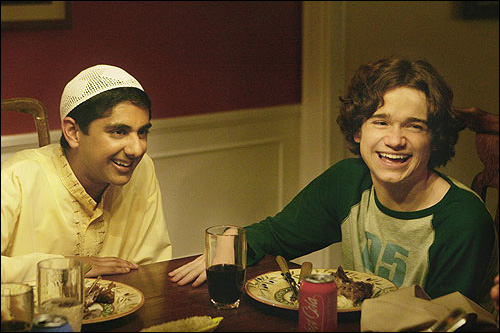 And finally, there's the CW comedy
Aliens in America
, which has actually been getting some decent buzz.
Adhir Kalyan
stars as Raja Musharaff, a 16-year-old Pakistani Muslim exchange student who comes to live with a clueless family in Wisconsin. From what I've
seen
so far, this show could either be really good or completely awful.
For better or for worse, those are some of the faces you'll be seeing on television's new shows this fall... (I'll admit, I'm looking forward to
Bionic Woman
.)