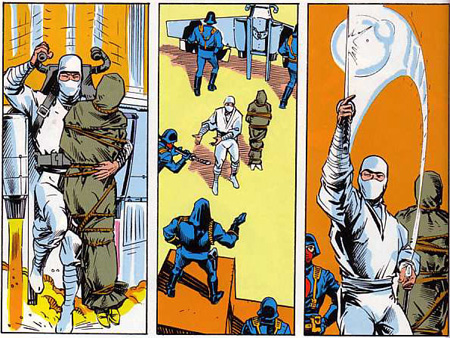 Here's a good event going on next weekend in New York for all you comic book geeks (like me)... Continuing its kickass speaker series, the Museum of Chinese in the Americas presents
Thinking Inside the Box: Asian Americans in the Comic Book and Graphic Novel World
, a roundtable discussion featuring several influential Asian Americans from the industry. Saturday, September 15th, 7:00pm at the Museum. Panelists include:
Jann Jones is Senior Coordinating Editor for DC Comics who has worked on adding three new titles: Billy Batson and the Magic of Shazam, Tiny Titans, and Super Friends to the DC Comics line.

Jae Lee rose to prominence for his work on Marvel's Namor the Sub-Mariner and Inhumans (for which he won an Eisner Award), as well as his character Hellshock. He is currently working with Stephen King on the Dark Tower series for Marvel Comics.

Gene Yang's graphic novel American Born Chinese was named a 2006 finalist for the National Book Award in the young people's literature category. This was the first graphic novel to be nominated for a National Book Award.

Christine Norrie has worked extensively as an artist and comic illustrator since 2000. Her most noted works include her original graphic novel Cheat, the Oni Press series Hopeless Savages, and the newly released graphic novel Breaking Up.

Larry Hama is a writer/cartoonist/illustrator who works in comics, television, and film. He is best known as the writer of Marvel's G.I. Joe and Wolverine comic book series. He is currently working on Storm Shadow for Devils Due.

Moderated by DC Comics editor Pornsak Pichetshote.
Man, I think I'd go just to sit in the same room as
Larry Hama
. The guy is downright legendary in my book, responsible for writing Marvel's epic
G.I. Joe
comic book back in the day. The image above is from "Silent Interlude"—one of my favorite issues (#21). Remember the top secret personnel cards that were included on the back of all the old action figures? Larry Hama wrote the majority of them. I've always thought it was so cool that someone's job was to make up biographies for all the G.I. Joe characters. How cool is that? Yeah, I'm a nerd. And this is pretty damn sweet way to spend a Saturday night. For more information go to the
MoCA website
.