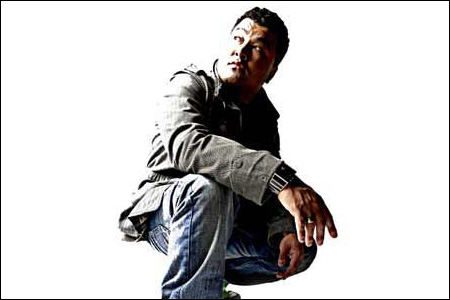 Another article on Bay Area hip hop artist Lyrics Born, aka Tom Shimura, one of my favorite MCs around:
Lyrics Born is an act born in a cultural mix
. The new album,
Everywhere at Once
, is set to release in March. Visit his official site
here
, and his MySpace profile
here
.