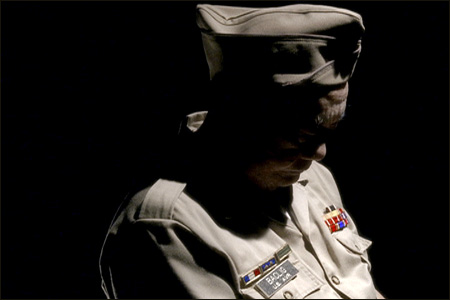 Here's an important Veteran's Day message from Patricio Ginelsa of
KidHeroes Productions
, on the need for full equity for Filipino Veterans of World War II:
Dear LUMPIA Lovers,

It's Veterans Day. While the country today honors our war veterans who have fought for this nation, there are those who have fought under the same flag and yet, haven't received their full equity and the respect they deserve. Why not take a stand for them and fight for them?

Read on for the details...

FULL EQUITY NOW!
The Filipino Veterans fight for equity has been one of the major issues impacting our community for a long time. What you may not know is that the veterans are currently very close in finally attaining that goal. Couple of months ago, the Filipino Veterans Equity Act was voted out of committee in the House of Representatives (HR 760) and the Senate (S 1315) and is now awaiting floor votes. SO they still need your help!!!

In response. Kid Heroes Productions has funded and produced an exclusive video on behalf of the National Alliance for Filipino Veterans Equity (NAFVE).

WATCH IT NOW at:
http://www.kidheroes.net/fullequitynow

We're at a critical, MAKE OR BREAK moment in the bill's progress. While we've moved further than ever before, this bill will not see the light at the end of the tunnel unless the Senate and House push the bill forward. YOUR HELP IS NEEDED FOR THE FINAL PUSH OF THE YEAR!

What YOU can do:

1. Contact your members of Congress: FAX letters, call, and e-mail your Senators and Representatives. Call on them to cosponsor the Filipino Veterans Equity Act (S. 1315 and HR 760) and to move the bill forward.

2. Contact the Senate and House Leadership: Even if you are not in their district, the leadership of the House and Senate need to hear that this is a priority for the ENTIRE COMMUNITY!

You can find your member of Congress by calling the Capitol Hill Switchboard at 202-224-3121. More information about the House and Senate can be found on-line at http://thomas.loc.gov

Please make the following points:

* The 1946 Rescission Act took away U.S. Veterans status promised to them and the Filipino Veterans Equity Act will not only restore this status, but will give them the honor and recognition of their service that they deserve.

* Nationals from more than 60 other countries receive U.S. veterans status- Filipinos were singled out for discriminatory treatment.

* All of our veterans deserve to be treated the same- we are committed to full and equal benefits in line with what U.S. veterans currently receive. Spread the word about this campaign and share the video with your friends and family. The NAFVE represents over 20 local, national, and international organizations committed to securing full equity for Filipino World War II Veterans. More information about NAFVE and the Filipino Veterans Equity Act is available on the NAFVE Web site: http://www.nafve.org. There you can find more information on how to donate and how you can help support the cause!

Peace and LUMPIA grease,
Patricio Ginelsa
You help is needed. Now you know what to do.