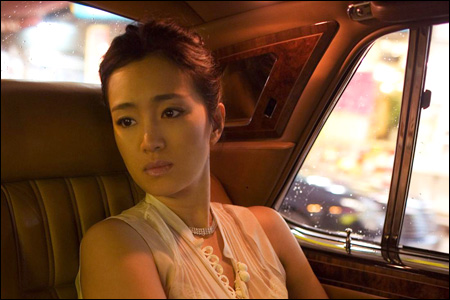 The very gorgeous Gong Li has signed on to star opposite John Cusack in a new film
Shanghai
:
Gong Li to Star in New Hollywood Film "Shanghai"
.
In the movie, she'll apparently play "a mysterious woman who deals with the underworld and a journalist from the US." Ooh, sounds very exotic and dragon lady-like.
Looks like Gong Li will be taking us on a myterious, dark journey through the Orient. Why do I get a bad, bad feeling about this movie? The film starts shooting next February in Shanghai, Los Angeles and Canada.