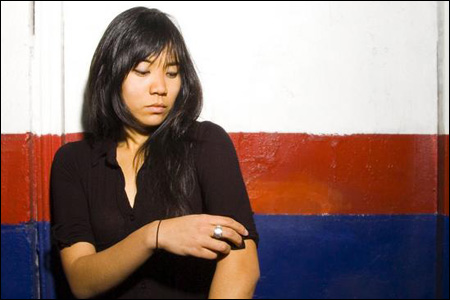 NPR recently profiled singer-songwriter
Thao Nguyen's
"Beat (Health, Life and Fire)" for its Song of the Day:
Thao Nguyen's Broad Stroke of Brooding Honesty
. They call it a tune that suits the "boozy, out-of-tune swagger of her voice." Awesome. I'm in love.
Her second album,
We Brave Bee Stings and All
, with stage band The Get Down Stay Down, is due out on January 29. Can't wait to get my hands on this one. To learn more about Thao, go
here
, and visit her MySpace page
here
. Pre-order the album
here
.