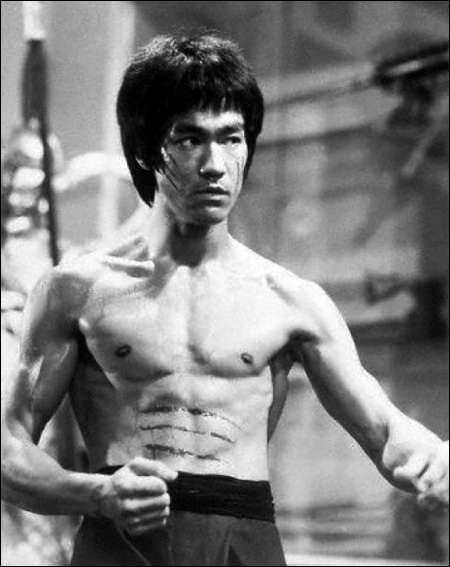 Here's another story from a few weeks back on that student group at the University of Washington that's pushing for a campus memorial of Bruce Lee, arguably the school's most famous former student:
They're hoping Bruce Lee can bust on through
.
I previously wrote about this effort
back in November
. The campaign has collected more than 1,000 signatures—including from nearly all members of the men's and women's basketball teams—as part of the effort to build the monument.
Picture it: a bronze, life-sized statue of Bruce of solemnly standing and watching over the university's grounds. They've got one in Hong Kong. Hell, they've even got one in Bosnia. Why? Because Bruce is badass. Not only badass, he was a revolutionary artist, performer, athlete and philosopher, and remains a important international cultural icon. Why wouldn't you want such a statue on your campus?