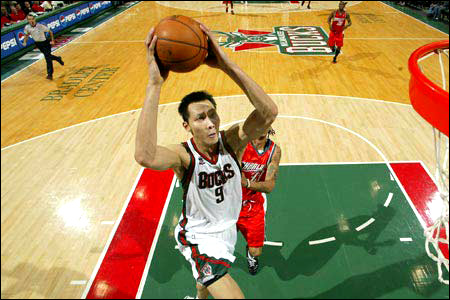 Milwaukee forward Yi Jianlian of China, along with Kevin Durant, were named this week as December's top NBA rookies:
China's Yi takes NBA rookie honour
.
Yi, who was picked sixth by the Bucks in NBA draft, averaged 12.1 points and 6.6 rebounds last month. For the NBA season, Yi is averaging 11 points a game, second only to Seattle's Durant among newcomers.
He also leads rookies in field goal percentage with .503 and is third in minutes per game with 30.6. In addition, he scored a career-high 29 points in a 103-99 win over Charlotte on December 22. Awesome.
More here:
Yi, Durant Named Rookies of the Month
.