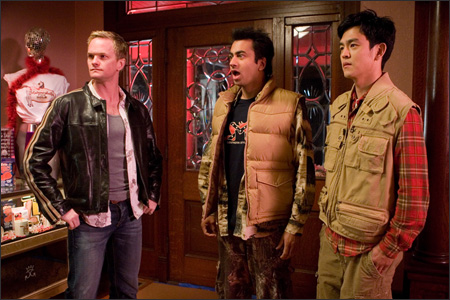 Hey kids. Lots of
Harold and Kumar
fans out there, so you might be interested in this... Ain't It Cool News has posted an early review of
Harold and Kumar Escape From Guantanamo Bay
:
A Reader Reviews HAROLD AND KUMAR ESCAPE FROM GUANTANAMO BAY!!
There are a few key spoilers in there, so don't read it if you want to be surprised. It's also a rather poorly written review, so you might to spare yourself and just hold off and see the movie for yourself.
Harold and Kumar
will screen next month at
South by Southwest
in Austin, then at the
26th San Francisco International Asian American Film Festival
. It opens in theaters nationwide on April 25.