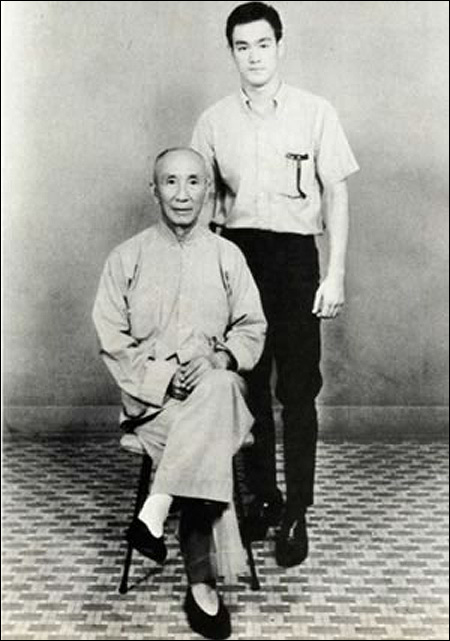 There's been quite a bit of news over the last couple of years about various Bruce Lee-related movie and TV projects in the works, from Hollywood to Hong Kong. There's the forty-part Chinese TV mini-series,
The Legend of Bruce Lee
set to air sometime this year. There's the
Untitled Bruce Lee Biopic
from Bruce Lee's brother, Robert. Hell, there were even plans for a movie featuring a ghostly CGI-Bruce. That one, thankfully, fell through because Lee's family had the good sense to withdraw support.
Now, we get news that there are plans for two movies about another side of Bruce—his master, Ip Man. Action stars Donnie Yen and Sammo Hung are reportedly preparing to start shooting one of two movies about the life of Ip, teacher to the greatest martial arts hero in the history of cinema:
Bruce Lee's Master Subject of Biopics
. I'm really interested in seeing this.
But wait! I do remember a while back that famed auteur Wong Kar-Wai also announced the he's planning a biopic starring Tony Lueng Chiu-wai as Ip Man. The project is slated to begin production in Shanghai in March for release early next year. Considering how long it usually takes for Wong Kar-wai to finish a movie, don't count on seeing it for a while.