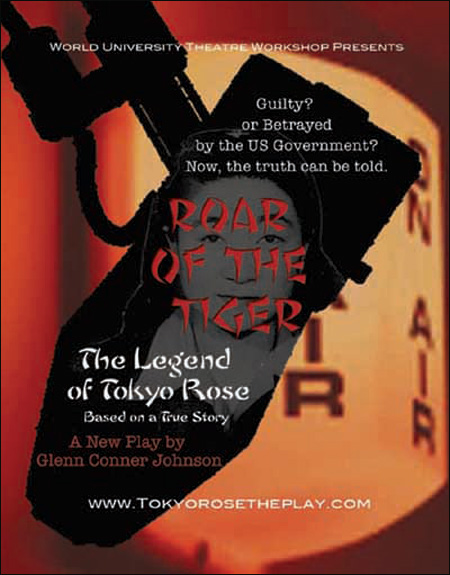 Over the years, the subject of Iva Toguri D'Aquino, aka "Tokyo Rose," has come up a couple of times around here, most recently with news that a
feature film
about her story is in currently in the works. I won't go into the details, but basically, "Tokyo Rose" was something of an urban legend during World War II. There's no real proof that such a woman existed, but Iva Toguri was wrongly tried and convicted by the United States of treason as Tokyo Rose, the haunting voice behind radio broadcasts that taunted Allied forces during the war.
Intrigued? A reader named
Dennis
writes in with some info about a play he's involved in... If you're in Southern California, you might want to check out the stage production of
Roar of the Tiger: The Legend of Tokyo Rose
, telling the story of Toguri, how she ended up being tried as Tokyo Rose, and the ordeal she went through to prove her innocence. The show has a four-weekend run starting this Friday, February 29 through March 23 at the Egyptian Arena Theatre in Hollywood. It sounds pretty interesting. For more information on the show, go
here
.