I got caught up with last week's awesome episode of
Lost
, and forgot to mention all the other noteworthy stuff happening on TV last Thursday... As I've
already mentioned
, I instantly became a huge of fan of
Kaba Modern
after seeing their appearance on the audition show for MTV's
America's Best Dance Crew
. The crew, representing UC Irvine, is made up of Tony Tran, Mike Song, Yuri Tang, Lawrence Kao, Cindy Minowa and Jia Huang. Their audition killed, and last week's performance was even better, blowing the judges away once again. Check out the
video
from last week's performance. I also have to mention the
JabbaWockeeZ
, a crew of masked (mostly) Asian dudes who are absolutely phenomenal.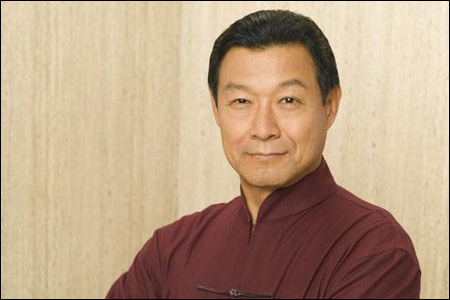 Forgot to mention the recent premiere of
Eli Stone
on ABC. The show's about a San Francisco attorney who has visions that guide him along to help people, like a modern prophet. Yay. Providing him with sage, Miyagi-like advice along the way is
James Saito
as Dr. Chen, an acupuncturist straight out of Chinatown. While I would've objected to yet another mystical Asian teacher character, I thought the show's take (at least, based on what I saw in the pilot episode) was a nice change of pace. The guy has no accent, though he fakes one for regular customers, because most people like to buy into that magical Ancient Chinese Secret crap. But it isn't all a sham, since he apparently has actual legit degrees in holistic medicine. He seemed like a regular dude with some good advice. Hopefully they'll give him more to do then offer a fortune cookie every week.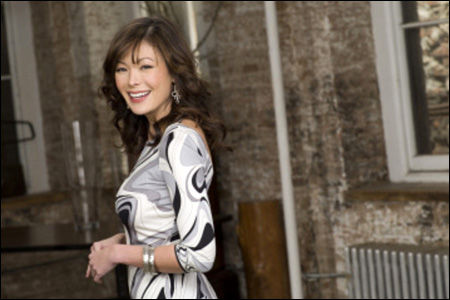 And last week, we saw the premiere of NBC's
Lipstick Jungle
, about a trio of successful career women living and loving in New York. Hey, isn't there already a show just like this on TV? Yeah. Not to be confused with the ABC's
Cashmere Mafia
, which is also about a group of successful career women living and loving in New York. They both even have Asian American actors as one of their central characters. In
Lipstick Jungle's
case, it's
Lindsay Price
, who you may recognize from a handful of failed television shows. She plays a fashion designer. I watched the premiere episode, and that's all I really needed to see—it's bad. I thought
Cashmere Mafia
was bad. This was almost painful. Maybe the two shows should have a crossover episode where all the ladies fight each other. I might actually watch that.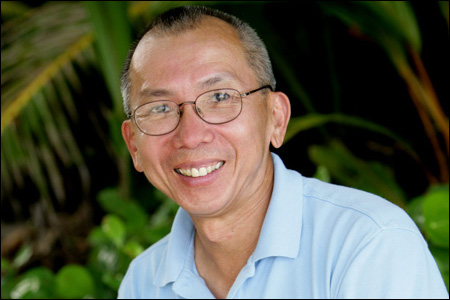 And finally, last Thursday was also the premiere of
Survivor: Micronesia
. This time around, it's Fan vs. Favorites, where a new crop of contenders are pitted against the show's past contestants. This includes our man, fan favorite
Yau-Man Chan
, the 55-year-old IT guy from Martinez, California. Despite his age, the guy was a serious contender two seasons back, and would've made it all the way to end if it wasn't for a fool named Dreamz. I'll be rooting for him again this time around. Go Yau-Man!