This is a clip of Kaba Modern performing Friday on KTLA's morning show. This is the routine they would've done had they made it to the finals. Once again, it shows that they are just an amazing, talented, entertaining group of dancers. It also makes me more bitter that they were voted out.
Man, there are a lot of Kaba Modern fans out there, and many of you wrote in to tell me your various conspiracy theories on why they were unjustly eliminated from the finals of
America's Best Dance Crew
. I don't think it's too outlandish to suggest that MTV might have manipulated the results so the final battle would have a certain "look." Two (mostly) Asian American crews killing it all the way, then making it into the finals? Perhaps MTV thought America wasn't quite ready for it. Consider this choice line of fine print on the MTV website, regarding the selection of the winners:
"MTVN reserves the right at its sole discretion to cancel, terminate, modify or suspend either or both the phoning in or text messaging voting process and reserves the right in its sole discretion to determine the winner(s)."
Basically, regardless of how well anyone danced, or how many people voted, in the end MTV still has the right to do whatever the hell they want. I'll leave it at that. All I know is, Kaba Modern and JabbaWockeeZ have crazy legions of fans. Your emails prove that. I'm told by one person who attended the taping of last week's episode that when Status Quo was announced as the top vote-getter, audience members apparently booed and chanted "Recount!" This, of course, didn't make it on the final edit that aired.
Finally, here's a big batch of photos from Thursday's episode, for all you Kaba fans: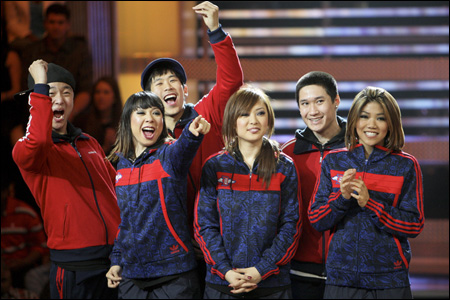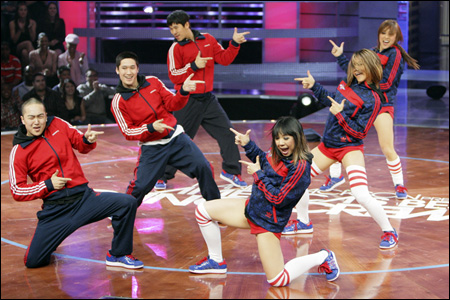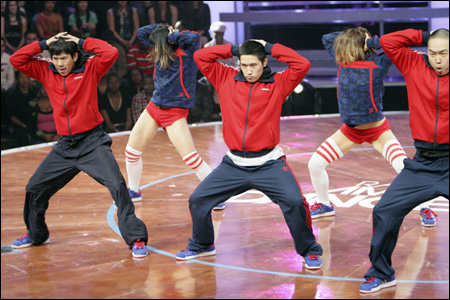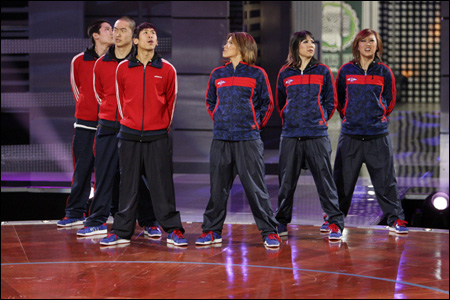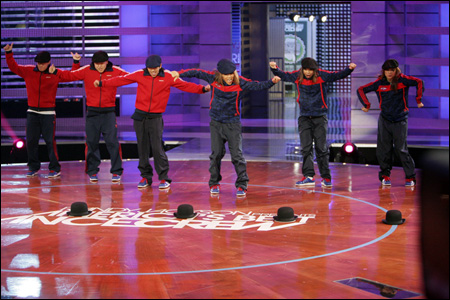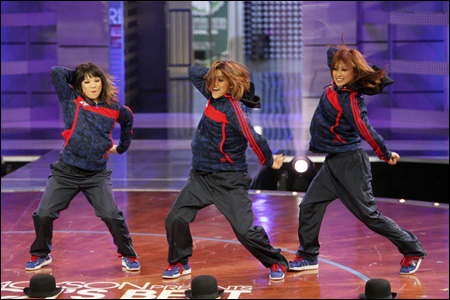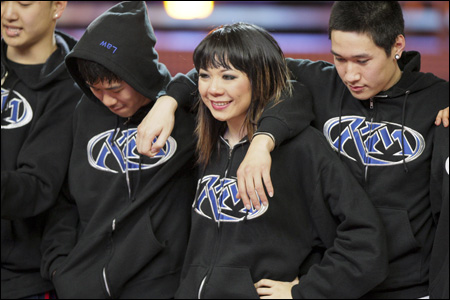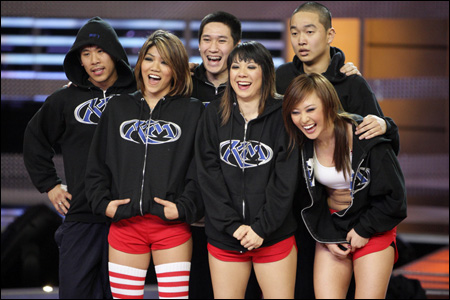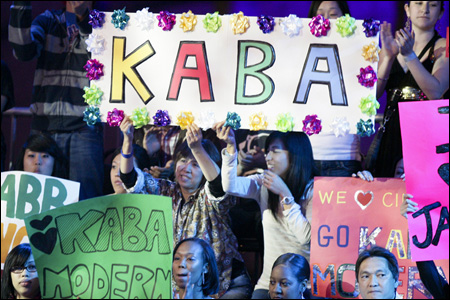 Yeah, I'm a fan. Can you tell? Though they're out of the competition, I'm pretty sure you can expect them to be back on the show this week for the finale.