The trailer for the comedy
Tropic Thunder
recently hit the web, and it looks pretty bad. Ben Stiller, Jack Black and Robert Downey Jr. stars as self-absorbed actors making a big-budget war movie. But things go horribly wrong, and the cast ends up in the jungles of Southeast Asia, where they encounter real bad guys. You know what that means, baby. It's like
Rambo
all over again. Watch the trailer
here
. Here are some choice images from the trailer: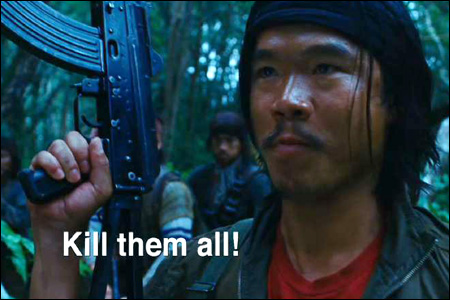 Yes. Let's.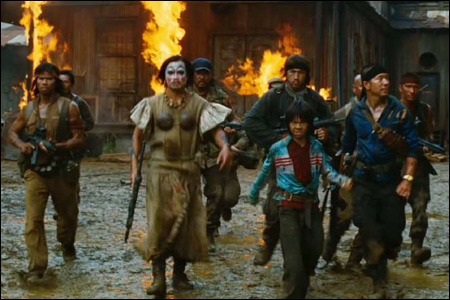 I think that's a dude in drag.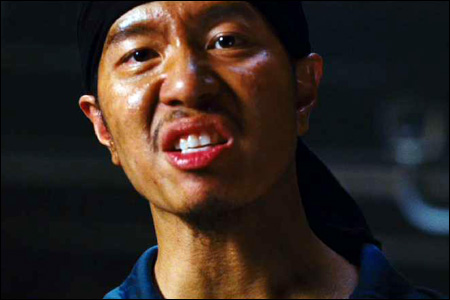 This guy appears to be the leader.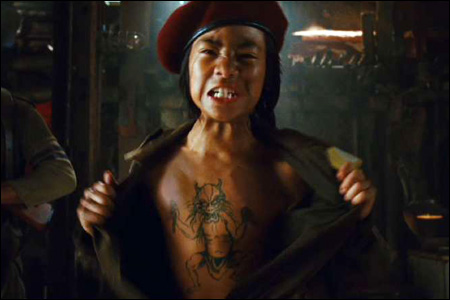 It's nice to see the kids participate too.
It looks like a bunch of Asian actors got to work for a few weeks, toting guns, running around in the woods, and doing a lot of screaming. Yay. Once again, can't say I'm looking forward to this one. The movie opens on August 15.