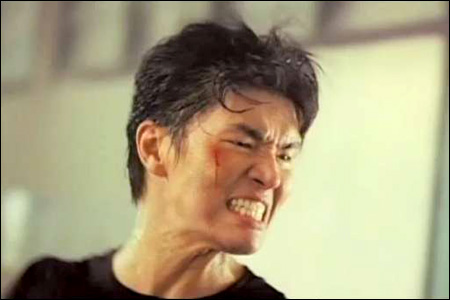 When it was recently announced that
Rick Yune
had a part in
the new Street Fighter
movie, I wondered what the guy had been up to, since he hasn't been seen in much lately. Turns out, he's been working on a movie called
The Fifth Commandment
, which he wrote, produced, and stars in. Ah, one of those projects. I'm not saying that's a good or bad thing. I'm just saying.
Judging from the
trailer
, it looks like a fairly standard shoot-em-up action flick, with lots of asskicking, gunplay and car chases. According to the synopsis, it's about "an assassin who turns down a job that hits too close to home finds himself targeted by the elite members of his profession." I've actually seen this before... it was called
The Replacement Killers
. But maybe the hero will get the girl this time around. View the trailer
here
.