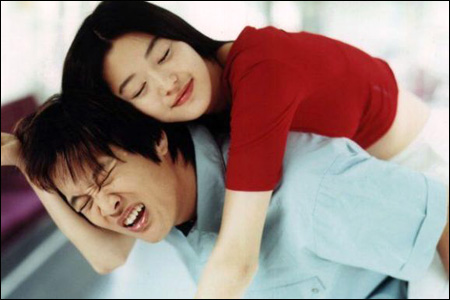 Goodness, what have done to this movie? The
trailer
for
My Sassy Girl
, the Hollywood remake of the hit 2001 Korean comedy, was leaked onto the web last week... and man, it looks baaaaad. A real stinker.
Ever since they announced the remake (several years back), I've had a hard time seeing it, mainly because so much of the original movie's zany humor was cultural. It seems those doubts have been confirmed. Here, it looks like they've somehow stripped it of all its original charm, and turned it into your substandard Hollywood romcom.
And Elisha Cuthbert is definitely no Jeon Ji-Hyun.
I don't know when this is being released, but I'm not making any plans to see it. Do yourself a favor. I'm actually not against remakes of Asian movies in general... but I am against terrible-looking movies. Seek out and watch the original
My Sassy Girl
on DVD.