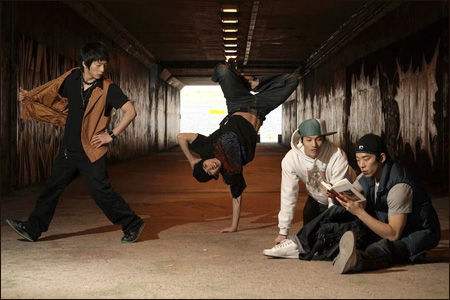 As you know, I'm a big fan of Benson Lee's
Planet B-Boy
. It's a great movie, and everyone should go check it out. But I also wanted to highlight another B-boy themed movie, John Kwon's
Always Be Boyz
. I haven't seen it, but I've been hearing some great buzz about it. This one's a narrative feature on b-boy culture in Korea, with real b-boys in the starring roles. Watch the trailer
here
.
The film played to a sold out screening and won the Special Jury Prize last month at the San Francisco International Asian American Film Festival, and will screen next month, May 7, at the
Los Angeles Asian Pacific Film Festival
. To learn more about the film, go to the website
here
, and the MySpace page
here
.