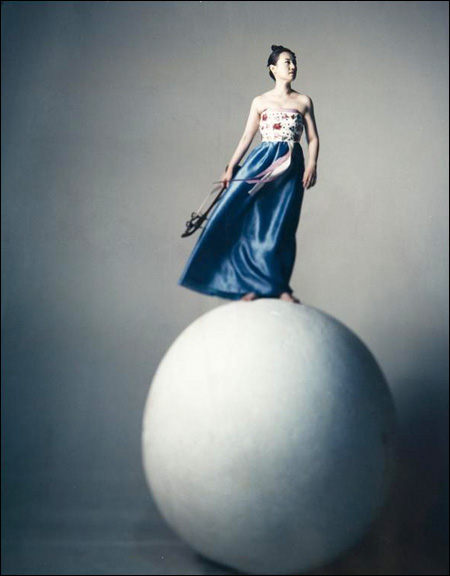 My friends at Chaos Theory Music recently turned me on to the music of
Kang Eun-Il's Haegum Plus
, one of the most acclaimed
haegum
artists in the world, bringing a new kind of distinctive crossover music blending Korean traditional instruments with non-traditional genres. Kind of like the Twelve Girls Band, except Korean... and less cheesy.
Mixing a little bit of something old with something new, Kang Eun-Il has performed with world renowned artists and groups such as Bobby McFerrin, Luciano Pavarotti, Yoshida Brothers, Salta Cello, NHK Orchestra, and the KBS Korean Traditional Music Orchestra. Her music was also prominently featured in the score for acclaimed filmmaker Kim Ki-Duk's
The Bow
.
Kang Eun-Il Haegum Plus is currently embarking on the "Remember the Future" Tour, starting this week with east coast stops in New York, Durham NC, Washington DC, Culpeper VA, then back again to New York. Her music is very different from my kind of thing, but I like it. To learn more about Kang Eun-Il's Haegum Plus, the tour, and to hear some samples of her music, visit the Myspace page
here
, and her artist page over at the Chaos Theory Music site
here
.