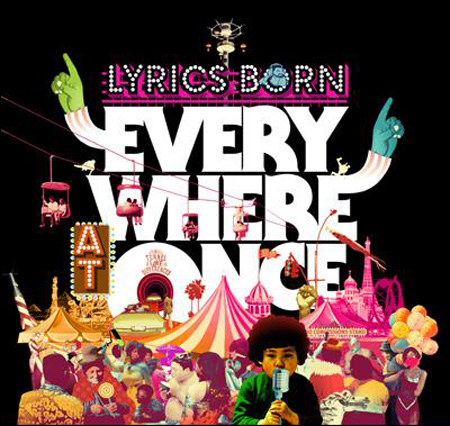 Awww yeah.
Everywhere at Once
, the much anticipated new album from hip hop artist
Lyrics Born
, is out in the stores today. And damn, it kicks some serious ass. I just downloaded it from iTunes, and I haven't even made it through the whole record, but I'm really digging it. You might have heard the single "I Like It, I Love It" on the radio. Great stuff. I'm going to be listening to this one all week.
To learn more about Lyrics Born, aka Tom Shimura, go to his official website
here
, and check out his MySpace page
here
. I'm told you can also stream the entire album over at
Rhapsody.com
. In my book, he's easily one of the most exciting artists out right now. Check it ouuuuut.