A bunch of new photos of the upcoming live-action
G.I. Joe
movie popped up on the web today. Among them: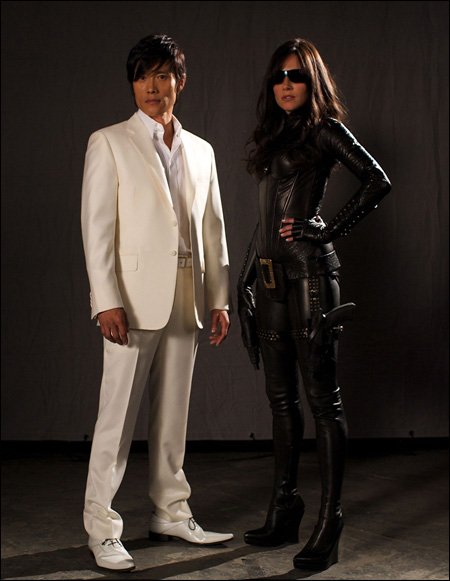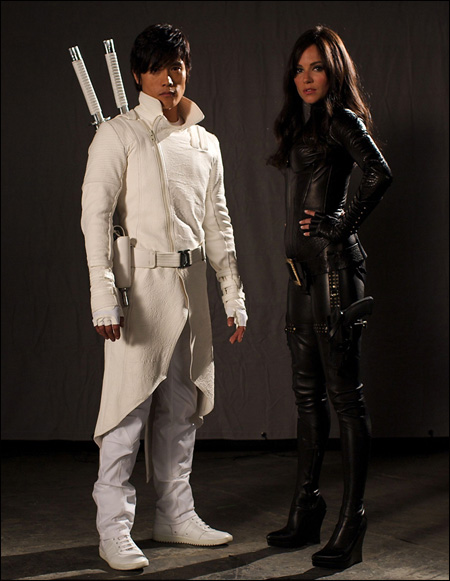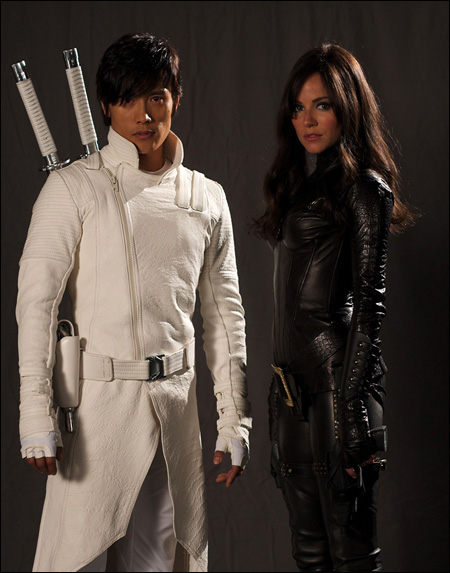 That's Korean actor Lee Byung-Hun as Storm Shadow and Sienna Miller as The Baroness, two characters that fans of the original cartoon/toy/comic book know and love. The Baroness is looking pretty good (black leather, you really can't go wrong)... but damn, what the hell did they do to Storm Shadow? He's supposed to be a freakin' badass Cobra ninja assassin. Here, he looks ready for a night out clubbing in K-town. Ugh. Seriously disappointing.
Though I was a big fan of this franchise while growing up, I have to be honest, most of the news I've heard about this project has been pretty disappointing. It has the potential to be a huge disaster, and this latest batch of photos doesn't do much to make me think otherwise. However, the photo of
Rachel Nichols
as Scarlett? Hot.