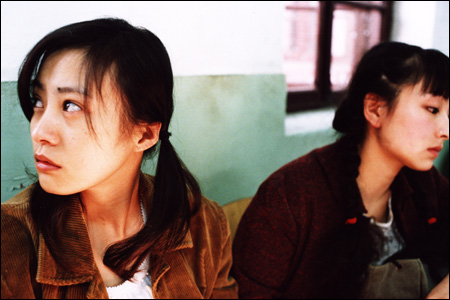 Thank you to everyone who entered last week's
Summer Palace
DVD giveaway, courtesy of Palm Pictures. We had an overwhelming response from folks who wanted a shot at winning a copy of the movie. Entries had to answer this question:
Summer Palace
is a love story revolving around Chinese college students during the late 1980s. What school do they attend? The answer, for your information, is Beijing University (or Peking University). Five winners were chosen from the correct responses... and here they are:
Tameko P. of Philadelphia, PA
Ada T. of Los Angeles, CA
Linda N. of Saint Paul, MN
Kshama S. of Gainesville, FL
Jesse C. of Irvine, CA
Congratulations, winners. As for the rest of you, better luck next time.
Summer Palace
, directed by Lou Ye, is available in stores and at all the usual online retailers. It's a great film, so check it out.