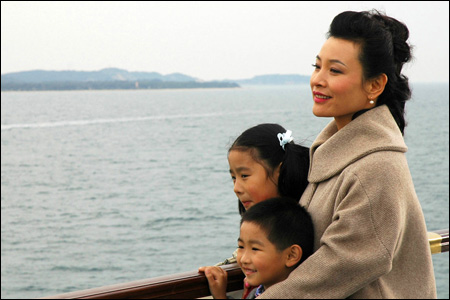 All right. It's been a good week at the 24th
Los Angeles Asian Pacific Film Festival
. It's been a whirlwind, but I've seen a lot of great films, and hung out with some very cool people. I got to see stuff like Yung Chang's
Up the Yangtze
, Ron Morales'
Santa Mesa
, and Amyn Kaderali's
Kissing Cousins
, as well as a whole bunch of short films. Wonderful stuff, all around.
Things wrap up tonight with the Closing Night presentation of Tony Ayres'
The Home Song Stories
, starring Joan Chen (and you know how much I love Joan Chen). The evening's festivities include the film, presentation of the festival's awards, and a big fun party. Come on out, bring your friends, and support Asian American cinema. Well, I guess in this case, it's Asian Australian cinema. Either way, it's Joan Chen, and I can dig it.